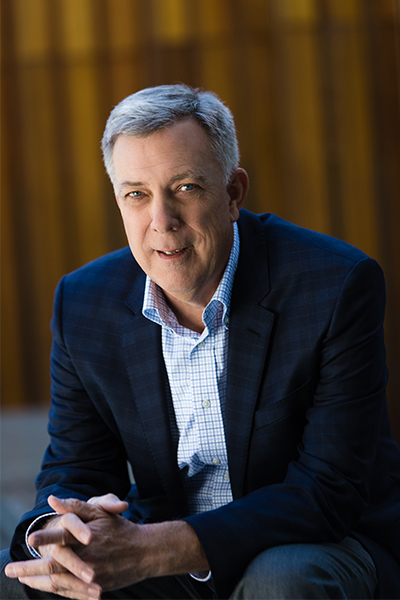 Douglas Bingham, Esq.
---
Douglas Bingham, Esq., is an executive vice president and the site head for the Florida campus, overseeing and implementing institutional policy and strategy. One of the original founders of the Scripps Research Florida expansion, Bingham helped develop the business strategy for the new campus, and was instrumental in its successful construction and launch.
Prior to being named executive vice president, Bingham held a number of high-level roles at Scripps Research, including general counsel, chief operating officer and chief patent counsel. As chief patent counsel, he helped develop a successful licensing program for scientific discoveries.
With his deep legal expertise, Bingham works closely with the institute's Finance and Legal departments as well as the Office of Policy, Education & Regulatory Administration and the Office of Sponsored Programs. When the institute founded its second campus in Florida in 2004, he helped create an effective business strategy for that venture. 
Bingham graduated from the University of Maryland and earned his law degree at Western State University. He joined the Chicago law firm of Dressler, Goldsmith, Shore, Sutker & Milnamow as a patent lawyer in 1983 and continued as partner from 1987 to 1991. He holds memberships in a number of professional organizations, including the American Bar Association, the American Intellectual Property Law Association and the Association of Corporate Counsel. Bingham joined Scripps Research in 1991.
---
View all leadership