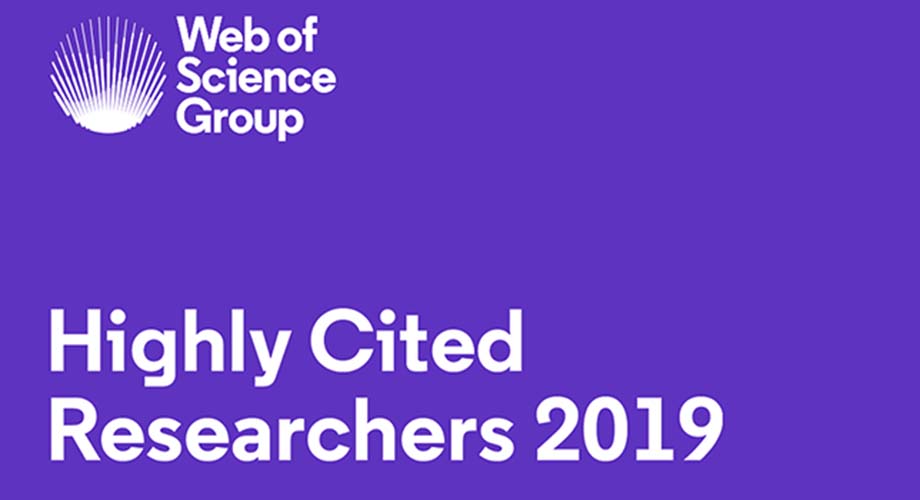 Scripps Research scientists garner 20 spots on annual ranking of world's highly cited researchers
The prestigious list identifies scientists who've 'disproportionately' influenced their fields of research over the past decade.
December 06, 2019
---
LA JOLLA, CA – From world-leading organic chemists to neuroscientists who've expanded the realm of knowledge surrounding addiction and human touch, Scripps Research scientists have landed 20 spots on the 2019 Highly Cited Researchers list. The institute has doubled its presence on the list from five years earlier, when it garnered a still-respectable 10 spots.
The annual ranking includes researchers from nearly 60 nations whose studies were among the top 1 percent of most-cited publications in their fields over the prior decade. 
"The Highly Cited Researchers list contributes to the identification of that small fraction of the researcher population that contributes disproportionately to extending the frontiers of knowledge," says David Pendlebury, senior citation analyst at the Institute for Scientific Information. "These researchers create gains for society, innovation and knowledge that make the world healthier, richer, more sustainable and more secure."
This year, the list includes 6,217 Highly Cited Researchers. Among the top 1,000 are McArthur Fellows Phil Baran and Jin-Quan Yu, each of whom has independently transformed the field of organic chemistry. Other Scripps Research scientists on the list include Ben Cravatt, George Koob, Ardem Pataopoutian and Peter Schultz, who is also president and CEO of Scripps Research.
The institute is also represented on the list by Robyn Stanfield, John Yates III, Ian Wilson (who is named twice, earning a spot in separate categories for microbiology and immunology), Jeong Hyun Lee, Ryan McBride, James Paulson, William Schief, Andrew Ward, Richard Wyatt and Devin Sok. Noted scientists Jean-Philippe Julien, Michael Hanson and Laura Walker—all former graduate students or post-docs at Scripps Research—are also on the list for work they completed while affiliated with the institute.
The methodology that determines the "who's who" of influential researchers draws on data and analysis from bibliometric experts at the Institute for Scientific Information, part of the Web of Science Group. This year the list includes 6,217 Highly Cited Researchers in various fields from nearly 60 nations. The United States is home to the highest number of Highly Cited Researchers, representing 44 percent of the researchers on the list, followed by China at 10.2 percent.
---
For more information, contact press@scripps.edu See More News