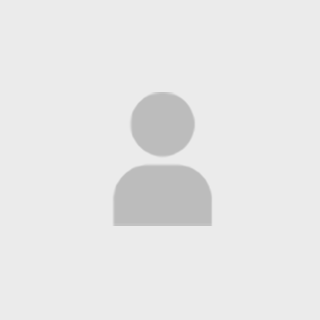 John Yates, III, PhD
Email
---
Scripps Research Joint Appointments
---
Research Focus
Genomic and EST sequencing projects are providing a sequence infrastructure that is changing how protein biochemistry is practiced. These data along with mass spectrometry provide the cornerstone technologies fueling the proteomics revolution. Our group is focused on developing tools and strategies in proteomics to answer basic biological questions. By coupling the additional amino acid sequence information that can be obtained using peptide tandem mass spectrometry to "back-end" database searching and "front-end" separative techniques, we are able to directly analyze extremely complex protein mixtures. The applications for these technologies vary from analyzing purified protein complexes to studying host-pathogen interactions in diseases such as malaria or anthrax. We are further extending these applications to find post-translational modifications to the proteins within these same complex mixtures.
---
Education
Ph.D. (Chemistry), University of Virginia, 1987
M.S. (Chemistry), University of Maine, 1983
B.A. (Zoology), University of Maine, 1980
---
Professional Experience
2007-2017 Professor, Chemical Physiology, Scripps Research
2001-2012 Professor, Cell Biology, Scripps Research
2003-2004 Senior Research Fellow, Diversa, Inc.
2000-2003 Director of Protein and Metabolite Dynamics, Torrey Mesa Research Institute
2000-2001 Associate Professor, Cell Biology, Scripps Research
1998-2000 Adjunct Associate Professor, Center for Bioengineering, University of Washington
1998-2000 Associate Professor (tenured), Department of Molecular Biotechnology, UW School of Medicine, University of Washington
1993-1998 Adjunct Assistant Professor, Center for Bioengineering, University of Washington
1992-1998 Assistant Professor, Department of Molecular Biotechnology, UW School of Medicine, University of Washington
1991-1992 Member, Beckman Institute, California Institute of Technology
1989-1991 Prize Fellow in Biotechnology, Department of Biology, California Institute of Technology
1988-1989 Research Fellow, Department of Biology, California Institute of Technology
1988-1988 Lecturer, Center for Advanced Training in Cell and Molecular Biology, Catholic University of America
1987-1988 Research Fellow, Department of Chemistry, University of Virginia
1987-1987 Lecturer, Center for Advanced Training in Cell and Molecular Biology, Catholic University of America
---
Awards & Professional Activities
Associate Editor,
Analytical Chemistry
Board of Reviewing Editors Science Biemann Award 2004 American Society for Mass Spectrometry Research Award 1996 Pehr Edman Award 1998
---
Selected References
Skop, A. R., Liu, H., Yates, J. R., Meyer, B. J., Heald, R. Functional proteomic analysis of the mammalian midbody reveals conserved cell division components, Science 305, 61-6. 2004
Eric C. Schrimer, Laurence Florens, Tinglu Guan, John R. Yates III, and Larry Gerace Novel Membrane Proteins With Potential Disease Links Found By Subtractive Proteomics, Science 301, 1380-1382. 2003
Christine C. Wu, Michael J. MacCoss, Kathryn E. Howell, John R. Yates, III A novel method for the comprehensive proteomic analysis of membrane proteins: Identification, Modifications, and Topology, Nature Biotechnology 21, 262-7. 2003
Boddy, M.N., Gaillard, P.H.L., McDonald, W.H., Shanahan, P., Yates, J.R., 3rd, Russell, P. Mus81-Eme1 are essential components of a Holliday junction resolvase. Cell 107, 537-548. 2001
---
Links
Scientists Identify Thousands of Proteins Associated with the Deadliest Form of Malaria