Source: Interfolio F180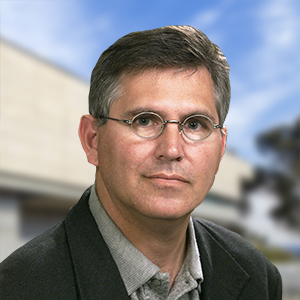 John Yates
Email
---
Scripps Research Joint Appointments
---
Research Focus
Genomic and EST sequencing projects are providing a sequence infrastructure that is changing how protein biochemistry is practiced. These data along with mass spectrometry provide the cornerstone technologies fueling the proteomics revolution. Our group is focused on developing tools and strategies in proteomics to answer basic biological questions. By coupling the additional amino acid sequence information that can be obtained using peptide tandem mass spectrometry to "back-end" database searching and "front-end" separative techniques, we are able to directly analyze extremely complex protein mixtures. The applications for these technologies vary from analyzing purified protein complexes to studying host-pathogen interactions in diseases such as malaria or anthrax. We are further extending these applications to find post-translational modifications to the proteins within these same complex mixtures.
---
Education
Ph.D. (Chemistry), University of Virginia, 1987
M.S. (Chemistry), University of Maine, 1983
B.A. (Zoology), University of Maine, 1980
---
Awards & Professional Activities
2013 List of Most Highly Influential Biomedical Researchers, EuroJ.Clinical Invest
2013 #1 on List of Most Influential in Analytical Chemistry, The Analytical Scientist
2015 Highly Cited Researchers, Thomson Reuters
2015 Ralph N. Adams Award in Bioanalytical Chemistry, Pittcon
2018 Thomson Medal, International Mass Spectrometry Society
2019 Discovery in Proteomic Sciences Award, Human Proteome Organization (HUPO)
2019 John B. Fenn Award, ASMS Award for Distinguished Contribution
2019 Laureate of the KIA, Iranian Organization for Science & Technology
2021 ACS Award in Analytical Chemistry, Battelle Memorial Institute
---
Selected Publications
Boddy, M. N.; Gaillard, P.; McDonald, W. H.; Shanahan, P.; Yates, J. R.; Russell, P. Mus81-Eme1 are essential components of a Holliday junction resolvase. Cell 2001, 107, 537-48.