Source: Interfolio F180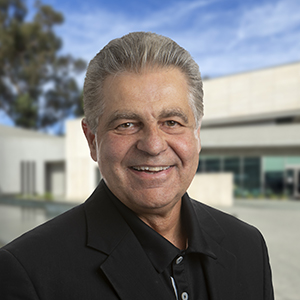 Richard Wyatt
Email
---
Research Focus
HIV-1 Envelope Glycoprotein Structure and Immunogenicity.
The human immunodeficiency virus type 1 (HIV-1) is the etiologic agent of AIDS causing a huge toll of human malaise and morbidity. Although a substantial arsenal of drugs can treat this devastating disease, a broadly effective vaccine remains the most cost-effective way to halt further spread of this virus in the human population. However, due to the approximately 32 million infected individuals already infected in the human population world-wide, and the incredible diversity of this virus in the individual and the population, such a vaccine has proven difficult to develop. Because most viral vaccines protect against disease by neutralizing antibodies, we study the HIV-1 envelope glycoproteins (Env) as antigens, as immunogens and at the atomic level of structural refinement to gain insight in how to better elicit antibodies directed against these external, variable and heavily glycosylated neutralizing determinants. We make specialized Env variants and analyze their biochemical and biophysical features, use them as probes to isolate new and novel broadly neutralizing antibodies and assess their immunogenicity all as part of the plan to better elicit neutralizing antibodies by rational, structure-guided vaccine design.
---
Education
B.S. (Biology), Trinity College, 1974
M.S. (Biology), Southern Connecticut State University, 1982
Ph.D. (Immunology), Tufts University, 1991
---
Awards & Professional Activities
1998 - present: Member of the American Foundation for AIDS Research (AmFAR) Scientific Advisory Committee
1998 - Presenter to the Dana-Farber Cancer Institute Scientific Advisory Board
2006 - 2009 Member – NIAID Promotion and Tenure Title 42 Sub Committee
1996 - present: Member of the American Association for the Advancement of Science
2000 - present: Member of the American Microbiology Association 2000 -present: Charter member of the International AIDS Vaccine Initiative (IAVI) Neutralizing Antibody Consortium (NAC)
---
Selected Publications
Guenaga, J.; Garces, F.; de Val, N.; Stanfield, R. L.; Dubrovskaya, V.; Higgins, B. W.; Carrette, B.; Ward, A. B.; Wilson, I. A.; Wyatt, R. T. Glycine substitution at helix-to-coil transitions facilitates the structural determination of a stabilized subtype C HIV envelope glycoprotein. Immunity 2017, 46, 792-+.
[View]
Martinez-Murillo, P.; Tran, K.; Guenaga, J.; Lindgren, G.; Adori, M.; Feng, Y.; Phad, G. E.; Bernat, N. V.; Bale, S.; Ingale, J.; Dubrovskaya, V.; O'Dell, S.; Pramanik, L.; Spangberg, M.; Corcoran, M.; Lore, K.; Mascola, J. R.; Wyatt, R. T.; Hedestam, G. B. Particulate array of well-ordered HIV clade C Env trimers elicits neutralizing antibodies that display a unique V2 cap approach. Immunity 2017, 46, 804-817.
[View]
Dubrovskaya, V.; Guenaga, J.; de Val, N.; Wilson, R.; Feng, Y.; Movsesyan, A.; Hedestam, G. B.; Ward, A. B.; Wyatt, R. T. Targeted N-glycan deletion at the receptor-binding site retains HIV Env NFL trimer integrity and accelerates the elicited antibody response. PLoS Pathogens 2017, 13.
[View]
Bale, S.; Martiné, A.; Wilson, R.; Behrens, A. J.; Le Fourn, V.; de Val, N.; Sharma, S. K.; Tran, K.; Torres, J. L.; Girod, P. A.; Ward, A. B.; Crispin, M.; Wyatt, R. T. Cleavage-Independent HIV-1 Trimers From CHO Cell Lines Elicit Robust Autologous Tier 2 Neutralizing Antibodies. 2018, 9, 1116.