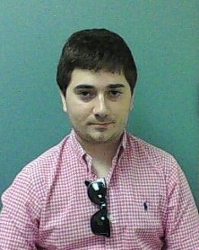 Jacob Edwards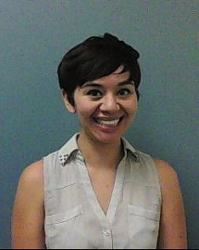 Justine deGruyter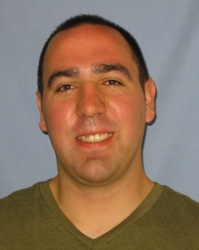 Ruben Martinez
Graduate Students Jacob Edwards, Justine deGruyter and Ruben Martinez have been selected as recipients of the 2017-2018 Bristol-Myers Squibb Graduate Fellowship in Synthetic Organic Chemistry.
Martinez works in the laboratory of Professor Ryan Shenvi, Ph.D., who nominated him through the Department of Chemistry.  Martinez's main contribution entailed the discovery/invention of a new reagent for metal hydride catalysis called RubenSilane. It has transformed several projects in the Shenvi lab and has already aided chemists in both academic and industrial research. A recent Novartis patent uses the Shenvi lab's chemistry to synthesize Raf kinase inhibitors for the treatment of certain cancers.
Martinez's current research aims at trying to synthesize a scarce plant metabolite that targets a dangerous human parasite. In addition to his new discoveries, Shenvi notes that Martinez has also brought a spate of experimental techniques and know-how into the lab. Martinez's award includes a $35,000 stipend to cover his tuition for the upcoming academic year.
Professor Phil Baran, Ph.D., nominated Edwards and deGruyter through the Department of Chemistry. In Baran's lab, Edwards' research involves converting ubiquitous carboxylic acids into other staple functional groups through simple decarboxylative processes. DeGruyter's research includes the invention of new methods for creating peptide macrocycles and amide-bonds.
Edwards and deGruyter will both participate in the Bristol-Myers Squibb Awards Symposium next Spring alongside Martinez. All three students will present talks at the Symposium to be held in Lawrenceville, New Jersey.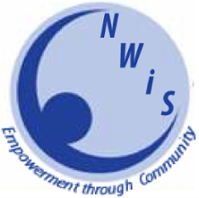 The Network for Women in Science (NWiS) at The Scripps Research Institute works to provide support and guidance for female scientists at TSRI.  With the debut of its brand new biannual newsletter, NWiS hopes to better create awareness of issues that affect scientific careers while still promoting diversity and making a positive difference in the culture of science at TSRI.
NWiS's newsletter is packed with news about women who work at TSRI.  In its debut issue, highlights included participation at the Women's March in San Diego in January, celebration of International Women's Day, introduction to the 2017-2018 executive board and recognition of advances made by women in TSRI's community.
If you have story ideas or you would like to subscribe to the NWiS newsletter, email Emily Bentley.
You can also connect with NWiS by visting their Facebook and Twitter pages.




Send comments to: press[at]scripps.edu