Ben Shen Named Vice-Chair of Chemistry
TSRI Professor Ben Shen has been appointed vice-chair of the Department of Chemistry at the Florida campus of The Scripps Research Institute (TSRI), effective October 1.
"Ben has been an integral part of the chemistry department in Florida, instrumental in so much of its dynamic growth to date, and a tireless champion of the program," said Dale Boger, chair of the department. "I am especially pleased that he has agreed to take on the responsibilities of vice-chair and lead our program in the years ahead."
Professor Tom Kodadek is resigning as vice-chair in order to serve as chair of the Department of Cancer Biology, a position to which he was recently appointed.
"Tom has done a fantastic job, building and leading the chemistry department at our Jupiter campus in the past several years," said Shen. "I am honored to be the new vice-chair and I look forward to working with my colleagues to continue the academic excellence of our program."
As announced at a recent meeting of TSRI Board of Trustees, the following faculty members have received promotions:
Laura Bohn. Now full professor in the Department of Molecular Therapeutics, Bohn and her team are working to fine-tune opioid receptor and cannabinoid receptor signaling in pursuit of new therapies for pain and addiction with limited adverse effects.
Matthew Pipkin. Now associate professor in the Department of Cancer Biology, Pipkin and his group elucidate how chromatin structure and transcription control the gene expression programs that establish and maintain the differentiated states of T cells.
William Schief. Now professor in the Department of Immunology and Microbial Science, Schief and his team use a rational design approach to making vaccines focused on specific binding areas on viruses such as HIV.
Peiqing Sun. Now associate professor with tenure in the Department of Cellular and Molecular Biology, Sun and his lab focus on delineating the signal transduction pathways mediating cellular responses to oncogenic mutations.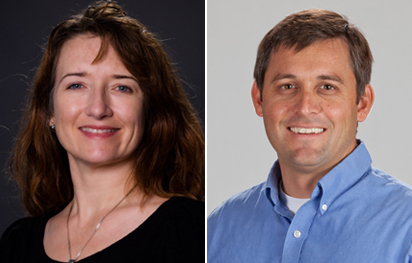 Laura Bohn (left) is now a full professor.
Matthew Pipkin has been promoted to associate professor.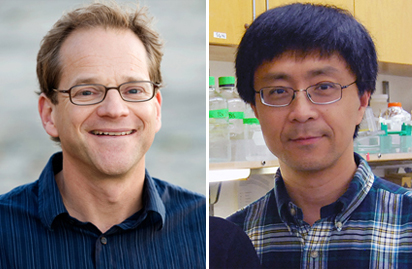 William Schief (left) has been promoted to professor.
Associate Professor Peiquing Sun has been awarded tenure.




Send comments to: mikaono[at]scripps.edu