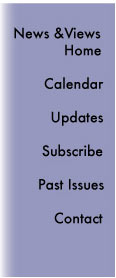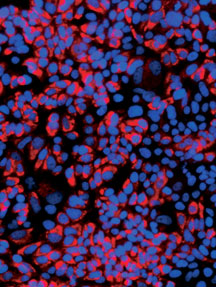 Scientists Discover New Key to Pulmonary Edema in Respiratory Distress Syndrome - Professor Hugh Rosen and colleagues are reporting a new molecular mechanism that controls how the lungs are kept dry and under what conditions they permit fluids to enter.


Already in the Thick of Things: An Interview with Polly Murphy - Polly Murphy, who recently joined Scripps Research as senior vice president of business and scientific services, speaks on why she came to Scripps Research, what her goals are, and why she finds the prospect of building up the Florida campus so exciting.

Joyce Wins Urey Medal
Tan Honored by European League Against Rheumatism
"Hot Paper" from the Schultz Lab


Scientists Solve Structure of a Critical Innate Immune System Protein



NIH Awards $10.4 Million to Scripps Research in La Jolla and Palm Beach County

To Stop Evolution: Scientists Demonstrate New Way of Fighting Antibiotic Resistance

Scripps Research Honors Graduating Students

Speed and Detection

Sweet Recognition

Kenan Charitable Trust Gives $200,000 for Scripps Florida Education Outreach Programs

Aneuploidy Matters

Why Do Amyloid Diseases Strike Different Tissues?

Drive to Discover: An Interview with Peter Vogt