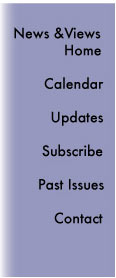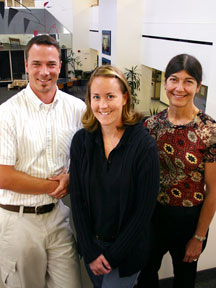 NeoRx Joins Scripps Research in First Scientific Collaboration at Scripps Florida - The new collaboration, which was lauded by Florida Governor Jeb Bush, will focus on discovery of novel small-molecule, multi-targeted protein kinase inhibitors for cancer treatment.
$4.2 Million Grant to Speed Development of DNA Sequencing Technologies - A team of scientists at Scripps Research and Oxford University has been awarded an NIH grant to conduct basic science aimed at speeding the development of the next generation of DNA sequencing technologies.


Ten Tips from Financial Awareness Week - Financial planning can involve more than a few details, but Scripps Research's Financial Awareness Week for employees also brought home some important themes.



How Do You Spell Recognition? C-O-R-E-C-E-P-T-O-R

Joint Center for Structural Genomics Awarded More than $50 Million in Massive Effort to Solve Protein Structures

Scripps Research Team Makes First Cell Culture System for Hepatitis C Virus

NIH Awards $10.4 Million to Scripps Research in La Jolla and Palm Beach County

To Stop Evolution: Scientists Demonstrate New Way of Fighting Antibiotic Resistance

Scripps Research Honors Graduating Students

Speed and Detection

Sweet Recognition