Naming Honors Money/Arenz Foundation
In recognition of the Money/Arenz Foundation's donation of $100,000, the west conference room of the Immunology Building has been renamed the Money/Arenz Foundation Conference Room.

Seminar Provides Tips on Coping with Holiday Stress
"Stress becomes a very relevant topic around the holidays," says Jan Hill, director of the Counseling and Postdoctoral Services Department.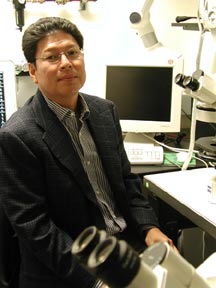 Marathon of the Mind
Scripps Research Professor Jerold Chun investigates the developing brain.