Treatments | AREDS Recommendations | Foods Containing Lutein | Dietary Flavonoids | Clinical & Research Updates
Nutritional Recommendations (pdf)
Dietary Flavonoids That Protect Retinal Cells From Injury and Death Macular Degeneration
Luteolin Spinach, wild greens, hot peppers, celery, herbs-thyme, parsley, mint.
Quercetin Onion (esp. yellow), cranberries, cocoa, wild greens, capers, fennel, spinach, chives, celery, cherries, blueberries, apples, kale, red wine.
Eriodictyol Peppermint, citrus juices (lemon, lime, sour orange).
Fisetin Strawberries, tomatoes, onion, oranges, apples, peaches, grapes, kiwi, persimmons.
AREDS Recommendations (pdf)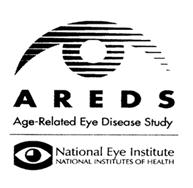 The National Eye Institute is recommending patients at high risk for developing advanced Age-related Macular Degeneration consider supplementing their diets with antioxidants and zinc.  These recommendations are based on the results of the AREDS study, published in the October 2001 issue of the Archives of Ophthalmology.
The study followed 3640 patients for an average of 5 years, and found the use of the antioxidants and zinc reduced the risk of developing advanced AMD and vision loss by 27 – 30%.
The dosages in the AREDS study are different from the dosages in most vitamin pills.  We recommend you take this handout to your pharmacist or health food store to assist you with the correct dosages and formulations of these vitamins and minerals.
| | |
| --- | --- |
| Vitamin C – 500 mg  | Vitamin E – 400 IU |
| Beta carotene – 15 mg | Zinc oxide – 80 mg |
| | Cupric oxide – 2 mg |
The antioxidants and supplements are to be taken with food to avoid any potential irritation of an empty stomach by zinc.  
Patients should be aware of the potential side effects from these antioxidants and supplements, which include:
Vit C – Kidney stones
Vit E – fatigue, muscle weakness, decreased thyroid gland function, increased hemorrhagic stroke risk
Beta carotene – yellow skin, increased risk of lung cancer in smokers.
Zinc – anemia, decreased HDL cholesterol, upset stomach.  The study found no effect of zinc on the incidence of anemia.