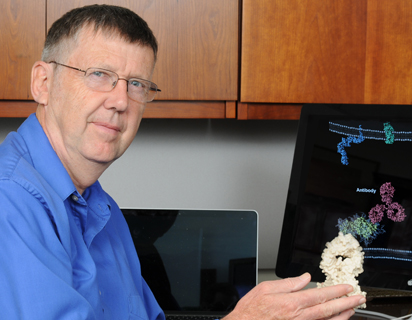 Developing an HIV vaccine has been the hope for more than 30 years—but the task has turned out to be more complicated than it initially appeared. TSRI Professor Dennis Burton is among those tasked with making an AIDS vaccine a reality.
Eleanor Mosca, a loyal TSRI supporter who has included the institute in her estate plan, says, "I contribute because I feel it's the building block for improved health and saving lives."
The aspiring cancer biologist decided to apply to TSRI's graduate program after a summer internship at Scripps Florida.