Gala Celebrates Scripps Florida Milestone
Nearly 500 community members, including local business and political leaders, packed the Kravis Center's Cohen Pavilion in downtown West Palm Beach on February 6 for a gala luncheon celebrating Scripps Florida's 10th anniversary.
Here are some images from the event.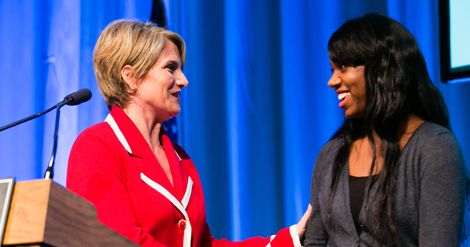 Proceedings were emceed by Beth Kigel, president and CEO of the Northern Palm Beach County Chamber of Commerce, shown here congratulating Michailah Lockhart, a student from the Alexander W. Dreyfoos School of the Performing Arts, for a moving rendition of the national anthem.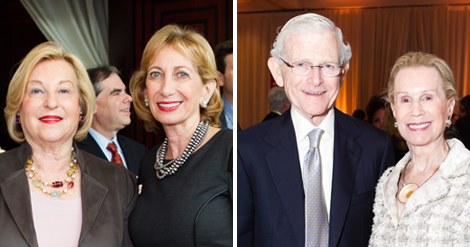 TSRI Trustee and donor Marjorie Fink, Eileen Berman, director of Barclays Wealth Palm Beach, and philanthropists Leonard and Jane Korman (left to right) were among the gala's participants.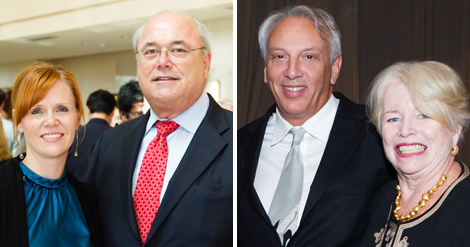 Many Scripps Florida faculty members attended the luncheon, including Courtney Miller (left), shown with event co-chair Ronnie Portnoy, and John Cleveland, pictured with Ellen Tansey, another gala co-chair.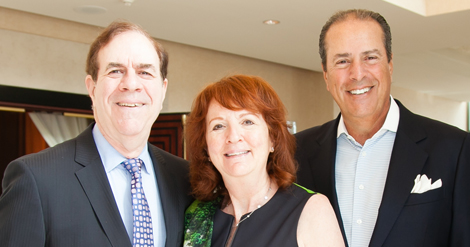 TSRI Trustee Richard Sloane (left), Scripps Florida Council Member Carolyn Sloan (center) and Ted Mandes, principal at Man Fund LLC, mingle.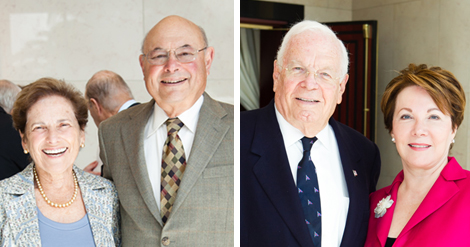 Philanthropists Rita and Joseph Scheller (left) and Alexander and Renate Dreyfoos (right) arrive at the luncheon. Mr. Dreyfoos, who is a TSRI trustee and donor and chairman and owner of The Dreyfoos Group, was a featured speaker who encouraged philanthropic support for Scripps Florida.

Former County Commissioner and event co-chair Karen Marcus (left), philanthropist Leonard Klorfine (center left), and philanthropists Sidney and Madeline Forbes were among the attendees.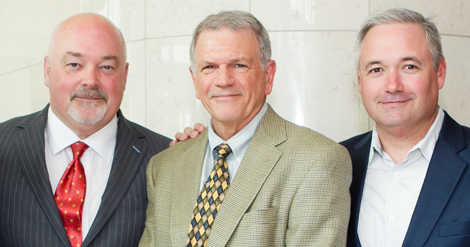 Paul Bradshaw (left) and David Browning (right) of Southern Strategies stand with Jerry McDaniel, Governor Rick Scott's budget director.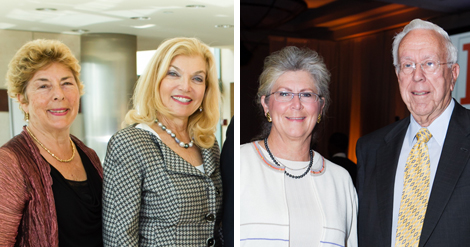 Left: Leanna Landsmann (left) and Nancy Hart were among the gala's co-chairs. Right: TSRI donor George Elmore attended with his daughter, Debra Elmore.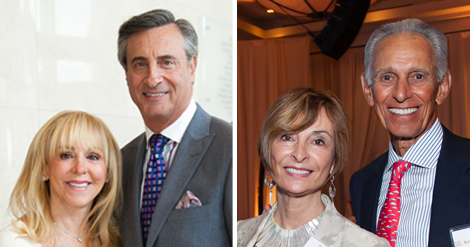 TSRI donor Elizabeth Fago, chairman of Meyer Jabara Hotels William Meyer, former Kravis Center Director Barbara Golden and TSRI Trustee Amin Khoury showed their support. Amin and Julie Khoury were among the generous sponsors of the celebration.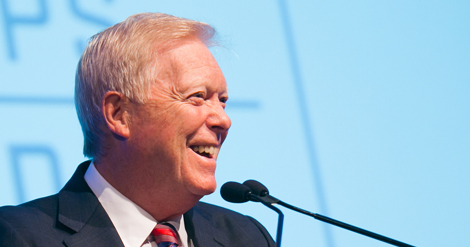 Richard Gephardt, chairman of the TSRI Board, president and CEO of Gephardt Government Affairs and former U.S. Congressman and House Majority and Minority Leader, spoke to the gathering. "We all have to do whatever we can to make this effort [at Scripps Florida] succeed and expand for the future," he said.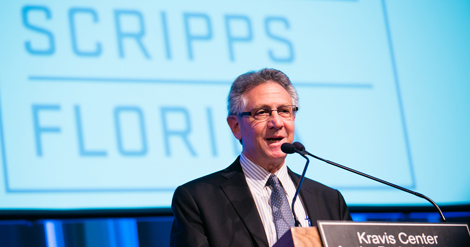 Michael Marletta, president and CEO and Cecil H. and Ida M. Green Chair in Chemistry at The Scripps Research Institute (TSRI), thanked Scripps Florida faculty members for their commitment and members of the Palm Beach community for their support. "A remarkable set of accomplishments has happened in these ten years," he said. "I can't wait to see what the next ten will bring."
For additional remarks on Scripps Florida's 10th anniversary from Marletta and others, see "10 Comments and Scripps Florida's 10th" and "10 More Comments on Scripps Florida's 10th."
(Photos by LILA PHOTO.)
Send comments to: press[at]scripps.edu