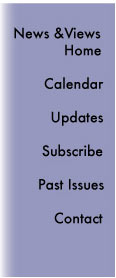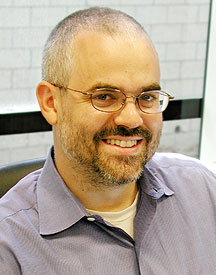 Scientists Convert Mad-Cow-Like Prion Disease into Something Similar to Alzheimer's - A group of researchers led by Professor Michael B. A. Oldstone have done something unusual with prion proteins.


Making Conversation for Scientists - A two-day seminar drew Scripps Research graduate students and postdocs interested in learning more about effective networking.
Buchmeier Elected to American Academy of Microbiology
Rebek Named Member of Academia Europaea
ClubMom Selects Scripps Research for Charity Drive



Scripps Research Honors Graduating Students

Speed and Detection

Sweet Recognition

Kenan Charitable Trust Gives $200,000 for Scripps Florida Education Outreach Programs

Aneuploidy Matters

Why Do Amyloid Diseases Strike Different Tissues?

Drive to Discover: An Interview with Peter Vogt

The Latest Results for a New Theory About Fragile X Syndrome

CD1 in Prime Time