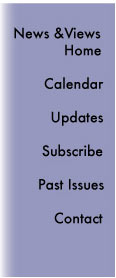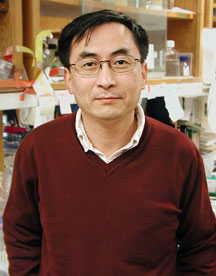 Ribbon-Cutting Celebrates Palm Beach County Facility - "Today will prove to be an important marker in Florida's history, as we take one step closer to realizing the vision of Scripps Florida and all that it signifies," said Florida Governor Jeb Bush.
Wilma and George Elmore to Give $1 Million to Scripps Research
The ribbon-cutting ceremony for the new facility in Jupiter, Florida, on March 11 would have been memorable no matter what. But it was made even more so by the announcement that Palm Beach County residents Wilma and George Elmore will be giving $1 million to Scripps Research.



Good Molecules Gone Bad: When Interferons Interfere with the Wrong Thing

Scientists Describe Antibody that Neutralizes Most HIV Strains

A Skin Cell Revisited

Molecular Component of Innate Immunity Discovered

A Third Man Identified

Jet Lag—Not All in Your Head

A Fresh Look at Cystic Fibrosis

Propagating Immunology