All the King's Horses and All the King's Men: Putting Together the Pieces for Hemophilia A
A discovery made by investigators Andrew Gale and Jean-Luc Pelleque may lead to an improved therapy for hemophilia A.

Snapshot: Morgan Hoffman of Facilities, Planning, and Construction
Meet Morgan Hoffman, special projects manager.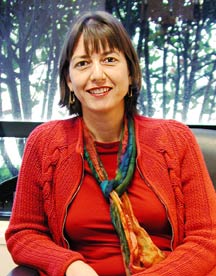 NIH Funds Scripps Research-Novartis Collaboration to Target New Treatments for Depression and Nicotine Addiction
A $3.45 million grant has been awarded to a group of researchers from The Scripps Research Institute and Novartis Pharma AG to develop new therapies for depression and nicotine addiction.