Truth, Beauty, and the SIGGRAPH Meeting in San Diego
A report from a recent conference where TSRI Professor Arthur Olson spoke on visual representation in the sciences.
New Campus Group Promotes Positive Change
Launched in January, the Network for Women in Science at TSRI now has funding, elected officers, bylaws, a faculty advisory committee, a web site, and lots of ideas on where to go from here.
On Press:
The General Assembly of Retroviruses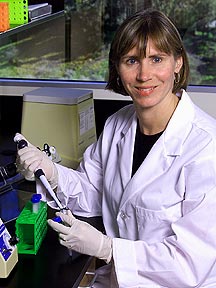 TSRI Scientists Report Global Survey of Thousands of Malaria Genes
"This type of data has the potential to dramatically accelerate the process of drug and vaccine development," says TSRI Assistant Professor Elizabeth Winzeler.