Personnel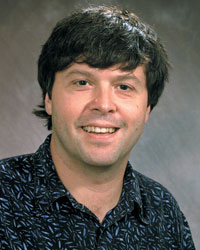 Mark R. Mayford, Ph.D.
Associate Professor
Department of Cell Biology
mmayford@scripps.edu
Education:
Ph.D. - Molecular Biology, 1989, University of Wisconsin-Madison
B.S. - Biochemistry, 1983, University of Wisconsin-Madison
Postdoctoral Fellow - Columbia University, Howard Hughes Medical Institute, New York

Mark's lab studies the molecular function of learning and memory and are located at The Institute for Childhood and Neglected Diseases. Dr. Mayford also mentors graduate students as an Adjunct Professor at the University of California, San Diego (UCSD) in the Department of Neurosciences.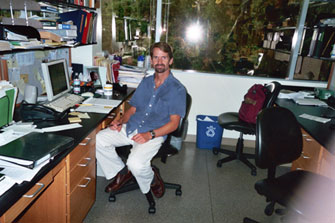 Stephan Miller
stephanm@scripps.edu
Stephan received his Ph.D. in Neurosciences from the University of California, Irvine. He is the recipient of the young Investigator Award from the National Alliance for Research on Schizophrenia and Depression (NARSAD) and is currently researching long-lasting synaptic plasticity and memory consolidation.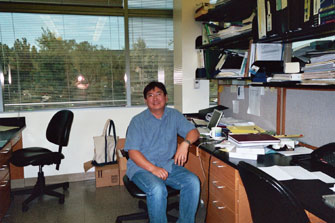 Masa Yasuda
mayasuda@scripps.edu
Masa received his Ph.D. in Physiological Sciences from the Graduate University for Advanced Studies (National Institute for Physiological Science) in Japan. He is a recipient of the Japan Society for the Promotion of Science (JSPS) award and is currently focused on understanding how memories are formed in the brain by using genetically modified mouse as a model.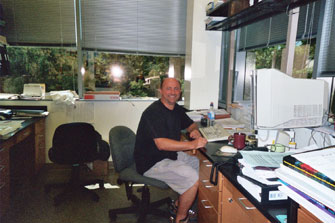 Edward Korzus
ekorzus@ucsd.edu
Ed received his Ph.D. in Molecular Biology and Biochemistry at the University of Georgia-Athens and is the recipient of numerous Medical Research Awards. His research program investigates the neural basis of cognitive function.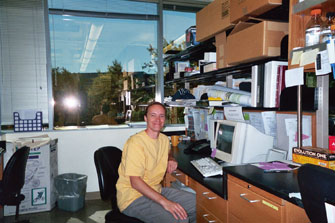 Leon Reijmers
reijmers@scripps.edu
Leon received his Ph.D. in Behavioral Neuroscience from Utrecht University in The Netherlands. He is currently researching two projects: identifying new genes involved in memory and developing a mouse for functional neuroanatomy of memory circuits.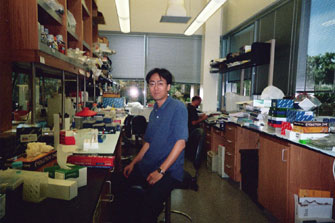 Naoki Matsuo
matsuo@scripps.edu
Naoki received his Ph.D. in Medical Science from Kyoto University in Japan. He is the recipient of a fellowship from the Uehara Memorial Foundation and is currently researching a molecular, cellular, and anatomical basis of learning and memory.
Not Pictured
Brian Perkins
Lab Assistant
bperkins@scripps.edu
Jacqueline Ferrell
Administrative Assistant
jackief@scripps.edu
BON VOYAGE TO OUR COLLEAGUES
Rie Nagaoka-Yasuda, Ph.D.
Clara Limbaeck-Stokin, Ph.D.
Jennifer Coats, Research Technician<
Tenaya Rodewald, Graduate Student
Monica Roy, Scientific Volunteer, (UCSD)
Aaron Cornell, Scientific Intern, (UCSD)