Scripps Research Fellows Program
Catalyzing high-impact careers in biomedical research
Moving from doctoral program to independent laboratory requires preparation, originality, collaboration, mentorship and sustained financial support.
The Scripps Research Fellows Program delivers.
Fellows join a community of innovators dedicated to improving human health. They share access to state-of-the-art technologies, tools and core scientific services. They work alongside exceptional faculty hosts, supplied with the resources needed to launch their own lab. This transformative program fosters nationally competitive candidates for tenure-track academic research faculty positions.
---
Contact information
The recruiting season for the Scripps Research Fellows Program opens in the early fall and runs through late spring. Visit the Scripps Research
faculty recruitment web page
to apply, or contact
facultysearch@scripps.edu
for more information.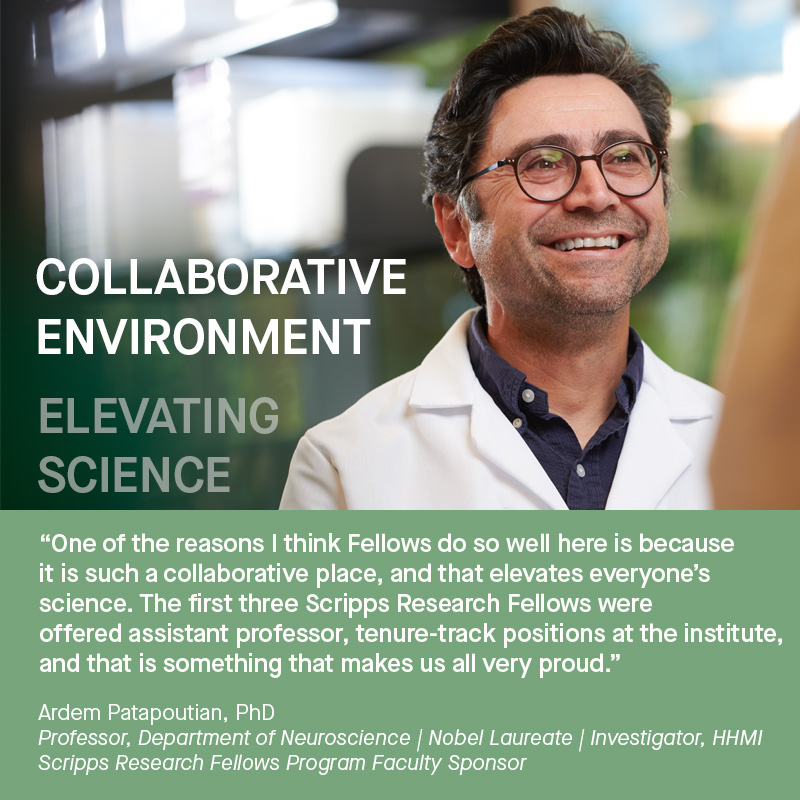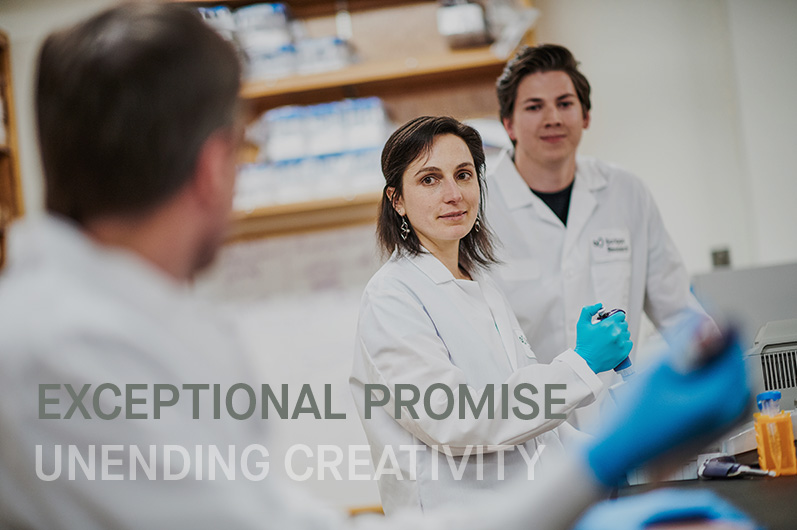 Who Should Apply?
The Scripps Research Fellows Program seeks scientists of exceptional promise and creativity who have recently completed their PhD in chemistry or biology, or spent less than a year working as a research associate in the biomedical sciences.
Scripps Research Fellows receive salary support for themselves and two co-workers for three years. As a Fellow, they have Principal Investigator status and apply for external grants, while working closely with a faculty sponsor who shares laboratory space and equipment. Successful Fellows frequently gain promotion to tenure-track faculty.
Scripps Research promotes diversity of thought, culture and background in the fields of science. We recruit, train, compensate and promote regardless of race, color, religion, sex, sexual orientation, gender identity, national origin, disability or other protected status as required by applicable law. Underrepresented individuals are highly encouraged to apply.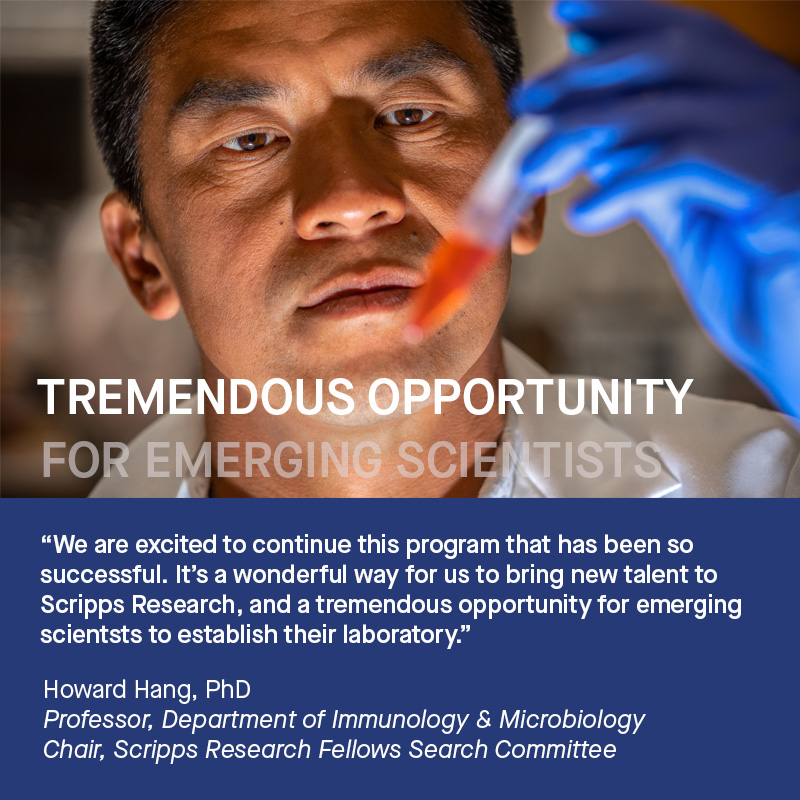 The Scripps Research Enviornment
Scripps Research encompasses more than 1 million square feet of laboratories across 35 acres on the Torrey Pines Mesa in La Jolla, CA. Here, more than 160 principal investigators work with their laboratory teams to push the boundaries of human knowledge, improve human health and train the next generation of researchers. An elite corps of scientific leaders, including Nobel laureates, Wolf Prize winners, MacArthur Fellows and members of prestigious scientific academies, join about 1,800 staff scientists, graduate students, postdoctoral associates and administrative professionals.
In addition to Scripps Research, the institute includes two unique divisions. The drug discovery and development division, Calibr, works hand-in-hand with scientists across disciplines to translate discoveries into new medicines for patients. Teams at the Scripps Research Translational Institute harness genomics, digital medicine, and bioinformatics to render more effective healthcare and individualized treatment approaches.
Scripps Research also trains future scientists through its Skaggs Graduate School, consistently named among the top 10 U.S. programs for chemistry and biological sciences, unique for its immersive research experience and rigorous academics.
CURRENT FELLOWS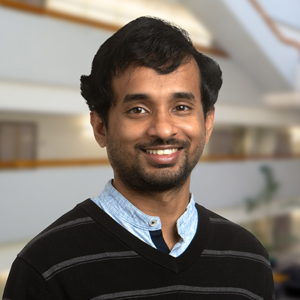 The Augustine lab focuses on discerning neural pathways at the heart-brain interface involved in maintaining cardiovascular function. By using state-of-the-art neuroscience tools, including anatomical tracing, tissue clearing, neuronal imaging and manipulation, Augustine's group aims to understand how communication at the heart-brain axis is disrupted in hypertension and myocardial infarction.
Augustine joined Scripps Research as a fellow in 2019. Previously, Augustine obtained his PhD from the California Institute of Technology.
"Scripps Research is a special place. Everyone is invested in each other's success, which is wonderful. It makes doing science an exhilarating journey."
---
The Droujinine lab is developing novel proteomic and genetic tools in order to characterize networks of proteins at work in physiology and disease. Secreted proteins coordinate functions of organs and organisms, and compose a yet-uncharacterized communication network that is dysregulated in disease. Droujinine completed his PhD at Harvard Medical School and started his lab at Scripps Research as a Fellow in 2020.
"Scripps Research is a world leader in the development of proteomic technologies and research in systemic physiology and disease. My mentors and colleagues, who are experts in these areas, have been extremely supportive with their time and resources, and the Fellows Program provides generous funding. I am grateful for their investments in the future of my research program."
---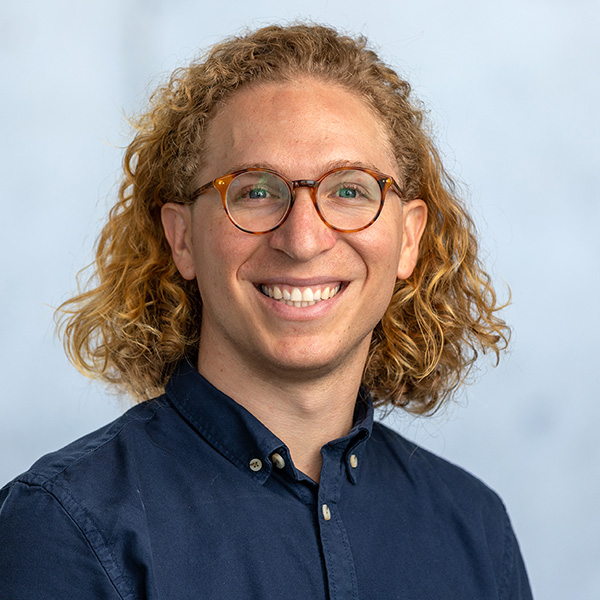 The Mravic lab specializes in computational design, protein chemistry and structural biology to understand membrane proteins, specifically, their molecular mechanism and folding physics. The lab develops software to engineer novel synthetic membrane proteins and lipid-embedding chemical biology tool molecules to targeting natural membrane protein structural and functional states in disease. Mravic earned his doctorate in biophysics from the University of California, San Francisco and became a Scripps Research Fellow in 2020.
"The Scripps Research leadership and senior faculty have proven to be deeply invested in my new group's success. The Fellows Program and Scripps Research environment offered the resources, facilities and mentorship that enabled my highly interdisciplinary lab work to get off the ground quickly. Scripps Research embraces personal diversity and fosters a culture of innovation, making it an ideal place to launch an independent research career."
---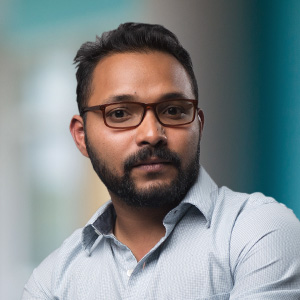 The Roy lab studies how living organisms construct useful biological substances called peptides to confer a fitness advantage. Understanding these processes may offer insights into fundamental biology, and provide ideas for the rational design of new therapeutics, including novel antibiotics.
Proteins are built in the cell's ribosomes, which stitch them together one amino acid at a time, according to a genetic template. The peptide assembly systems studied in the Roy lab come together without such templates. Enzymes called "Non-Ribosomal Peptide Synthetases" create a potential portfolio of new drug targets with unexplored mechanisms. The Roy lab applies methods of structural biology, molecular dynamics and chemical biology to gain new insights.
Roy joined the Florida campus of Scripps Research as a Fellow in 2019 after earning his doctorate in chemistry from Yale University.
"The Scripps Fellows program is a playbook for success; it provides a platform for scientists from diverse backgrounds to initiate their own independent research and an opportunity to flourish together with outstanding leaders of biomedical sciences."
---
PAST FELLOWS
Michael Bollong, PhD, develops drug-like small molecules to study and intervene in the cellular processes that cause disease. Specifically, his group identifies new molecules and mechanisms to promote regenerative organ repair, and to activate protective transcriptional stress responses.
Bollong was hired as the first Scripps Research Fellow in 2017, after earning his doctorate at Scripps Research. He was promoted to assistant professor in the Department of Chemistry in 2020.
"The exceptional environment of Scripps Research, including its faculty and resources, along with the flexibility and funding of the Scripps Fellows Program was uniquely enabling of my research group, providing the tools and environment for our ambitious program's success."
---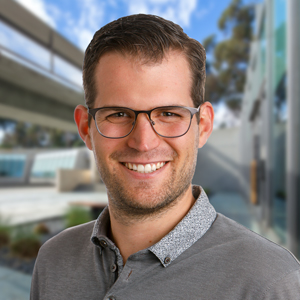 Michael Erb, PhD, studies tumorigenic gene regulation to identify new cancer vulnerabilities. The Erb lab develops chemical tools to drug and study such vulnerabilities with the intention of advancing new therapeutic approaches to address human cancers.
After earning his doctorate in chemical biology at Harvard University, Erb launched his own research lab as a Scripps Research Fellow in 2017. He was promoted to assistant professor in the Department of Chemistry in 2020.
"Scripps Research has taken great care to create a program that gives Fellows every opportunity to build a successful research program. In particular I found the formal and informal mentorship structures with senior colleagues to be invaluable in the transition to an independent position."
---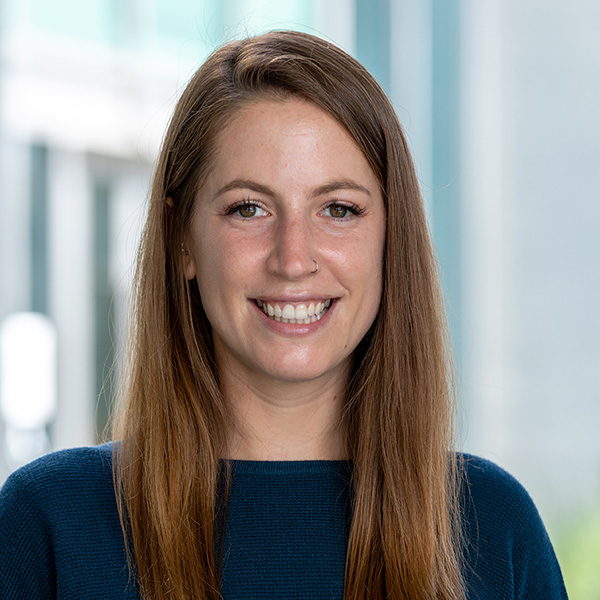 Danielle Grotjahn, PhD, studies the interplay of mitochondria and their surrounding cellular environment, especially in response to cellular stress. She employs advanced structural and computational tools including cryogenic electronic microscopy.
After joining Scripps Research as a Fellow in 2019, Grotjahn was promoted to assistant professor in the Department of Integrative Structural and Computational Biology in 2021. Previously, Grotjahn completed a postdoctoral position at the California Institute of Technology. She earned her doctorate at Scripps Research.
"From the mentorship and guidance from senior colleagues to the camaraderie among the junior faculty, I really have a sense that everyone here wants me to succeed, and is willing to invest their time and resources to support my scientific career."
FAQs