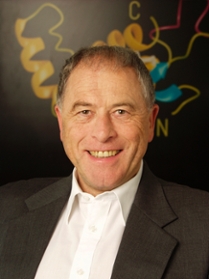 Kurt Wüthrich, Ph.D.
Cecil H. and Ida M. Green Professor of Structural Biology
Kurt Wüthrich shares his time between his position at TSRI and the position of Professor of Biophysics at the ETH Zürich in Zürich, Switzerland  and at the iHuman Institute of ShanghaiTech University, (see Wüthrich Group at ETH Zürich, Wüthrich Group at iHuman), where details of the current projects are available. At TSRI, he is a member of the Department of Integrative Structural and Computational Biology, the Department of Chemistry, and the Skaggs Institute for Chemical Biology, and at the ETH Zürich he is a Professor of Biophysics at the Institute of Molecular Biology and Biophysics. His research interests are in molecular structural biology, protein science and structural genomics. His specialty is nuclear magnetic resonance (NMR) spectroscopy with biological macromolecules in solution. At TSRI, the Wüthrich laboratory pursues NMR-focused projects in structural biology (see Current Research Projects).
Further information
Research Highlights and Selected Publications
Homepage Wüthrich Group at ETH Zürich
Homepage Wuthrich Group at iHuman Institute at ShanghaiTech Univeristy