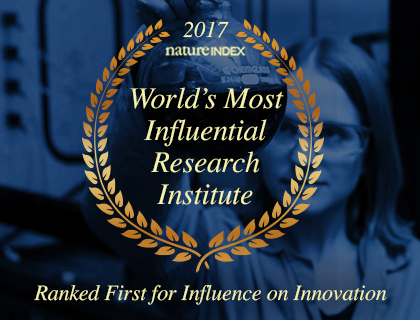 The Scripps Research Institute (TSRI) is the most influential research institution in the world, according to the Nature Index 2017 Innovation supplement, which sheds light on the impact academic research is having on innovation. The ranking, released today by the journal Nature, analyzes data about research quality and the broad influence it has on inventions.
Scientists from the Florida campus of The Scripps Research Institute have shown how the lack of a specific protein may be a significant contributing factor to a devastating childhood anemia that has been closely associated with a 30-to-40-fold increase in the incidence of colon cancer, osteosarcoma and leukemia in those who suffer from it.
Scientists at The Scripps research Institute have discovered an efficient mechanism evolved by Nature: At least one member of the cytokine family has the ability to act as a "checkpoint" regulator that blocks the actions of many other cytokines.