In Memoriam: Carlos F. Barbas III
(1964 – 2014)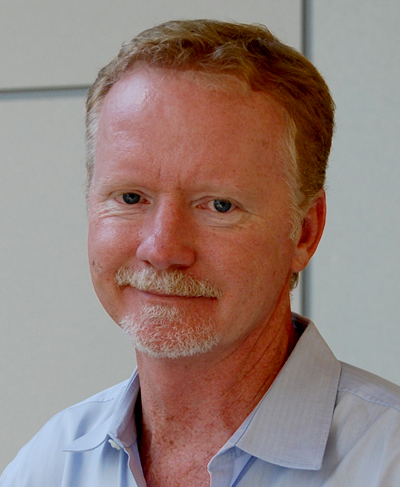 Carlos F. Barbas III, the Janet and Keith Kellogg II Chair professor and member of The Skaggs Institute for Chemical Biology at The Scripps Research Institute (TSRI), died June 24 after a battle with a rare form of medullary thyroid cancer. He was 49.
"I extend my deepest condolences to Carlos's family," said Michael Marletta, president and CEO of TSRI. "He was a creative scientist who tackled broad-ranging and important biomedical questions to lay the foundation for new therapies. He was admired and loved by his many friends on our campus. We will miss him greatly."
Dale Boger, chair of the Department of Chemistry, Richard and Alice Cramer Professor and member of the Skaggs Institute at TSRI, added, "Carlos was a cherished friend to all, a true pioneer in his science, a treasured colleague, and devoted to his family and children. He enriched our lives in so many ways, on so many levels and on so many different occasions that no words can adequately express our feelings of loss. Our thoughts and prayers are with his family."
Phil Baran, Darlene Shiley Chair in Chemistry at TSRI, noted, "Carlos's memory and legacy will live on at Scripps forever. His incredible list of accomplishments (academic and entrepreneurial) at such a young age could have only been possible here in this unique and magical environment, a fact he often repeated. Carlos loved to tell jokes, to prank his friends, host legendary parties, race fast cars, go to the gym and, most of all, to spend time with his family. To his friends he was fiercely loyal, a shoulder to cry on and someone you could confide in. He had so much to live for and lived life to the fullest when he could."
Advancing the Field
Barbas, who was born on November 5, 1964 and grew up in St. Petersburg, Florida, majored in chemistry at Eckerd College. He earned a PhD with TSRI Professor Chi-Huey Wong (then at Texas A&M) in 1989 and conducted postdoctoral studies at Pennsylvania State University and at Scripps, where he worked with Institute Professor Richard Lerner (then the director of the research branch of Scripps Clinic and Research Foundation).
Barbas joined the TSRI faculty in 1991, where he conducted studies focused on the development of new therapeutic approaches to human diseases through studies at the interface of synthetic organic chemistry, molecular biology and medicine.
Some of his accomplishments include developing the first human antibody phage libraries, creating the first synthetic antibodies, developing the first artificial transcription factors capable of regulating endogenous genes, and pioneering chemically programmed antibodies. Each of these approaches has resulted in a new drug class that is currently in clinical trials or approved for the treatment of a variety of diseases.
To translate his research into new therapies, Barbas founded three companies. In 1997, he co-founded Prolifaron, which was acquired by Alexion. In 2002, he started CovX, which was acquired by Pfizer. In 2008, he founded Zyngenia to develop the next generation of antibody-derived drugs. In addition, beginning in 1992, Barbas was director and instructor of the Cold Spring Harbor Laboratory annual fall course "Antibody Engineering and Phage Display."
Barbas received national and international recognition for his work. He was the recipient of the Investigator Award from the Cancer Research Institute, the Presidential Green Chemistry Challenge Award, Arthur C. Cope Scholar Award from the American Chemical Society, a National Institutes of Health (NIH) Director's Pioneer Award and the Tetrahedron Young Investigator Award in Bioorganic and Medicinal Chemistry. He was named a scholar of The American Foundation for AIDS Research and a fellow of the American Associate for the Advancement of Science. In 2014, Barbas was named a fellow of the Academy of Microbiology. He was author on more than 340 scientific articles and was a named inventor on 58 issued U.S. patents.
In a 2009 profile for his alma mater, Eckerd College, Barbas reflected on his decision to become a researcher: "It's better than I envisioned. I didn't realize when I was studying science all the other opportunities it gives you to see the world. I have a very interesting kind of job that includes traveling the world to give talks. Things that I've worked on are being tested on people, and at some point, there will probably be someone in my family or someone I know who benefits directly."
In another interview, he said, "It has been a dream of mine to develop drugs that make a difference."
Barbas is survived by his wife, Annica; children, Derek, Sabrina, Sixten and Viggo; sister, Maureen; and mother, Joanna.
Send comments to: press[at]scripps.edu