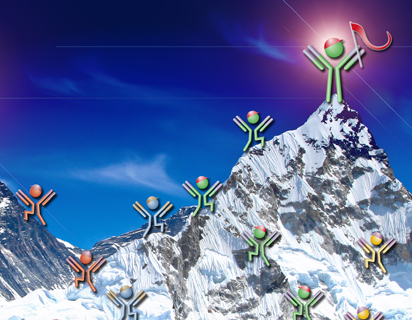 Scientists in the Lerner lab used the quick and inexpensive new technique to discover two antibodies that protect human cells from a cold virus.
Research from the Bohn lab could lead to improved therapeutics that limit side effects of current treatments.
A study from the Subramaniam lab has shown levels of a regulating protein are decreased in the brains of Alzheimer's disease sufferers and that this decrease could be a factor in the advance of the disease.