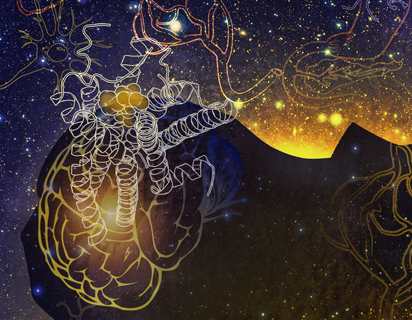 Innovative techniques from the Cherezov lab and new X-ray technology have enabled faster, more accurate imaging of hard-to-study membrane proteins, in this case the human serontin receptor.
Researchers from the Disney lab have designed compounds that, even in small amounts, have the potential to counter defects associated with myotonic dystrophy type 2—and reverse the disease.
The Roberto lab shows the brain's own anti-stress system can prevent and even reverse some cellular effects of acute stress.
Scientists from the Sundrud lab have identified a normally small subset of immune cells that may play a major role in the development of Crohn's disease as well as steroid resistance associated with the disease.