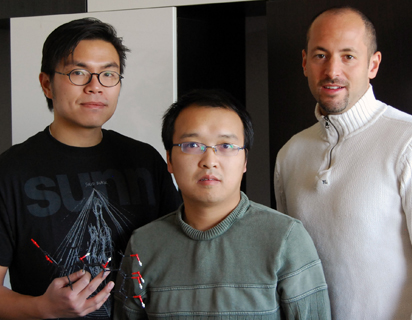 The Baran lab has achieved a notable feat in synthetic chemistry, pointing the way to the scalable formation and modification of a variety of useful compounds.
As a proof-of-principle, the Disney lab has created a molecule that corrects myotonic dystrophy in living cells.
The Burris lab compound can suppress fat production in the liver and lower total cholesterol levels in animal models.
The Lerner lab has found an easier way to perform one of the most fundamental tasks in molecular biology.
The Izard lab has defined the structure of an elusive protein known as α-catenin.