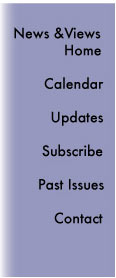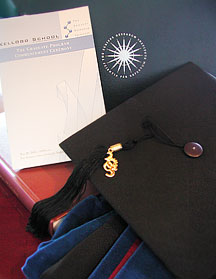 Questions in Scientific Publishing: An Interview with Floyd Bloom - On the occasion of his commencement address, News&Views spoke with Floyd Bloom, who is editor-in-chief of Brain Research and former editor-in-chief of Science Magazine, on a subject of interest to many Ph.D. graduates—scientific publishing.


Scripps Florida Launches "Science Saturday" - Scripps Florida hosts high school students, who declare DNA "cool."
Burton Elected to American Academy of Microbiology
Brownell, Thompson Win NSF Fellowships

Sweet Recognition

Kenan Charitable Trust Gives $200,000 for Scripps Florida Education Outreach Programs

Aneuploidy Matters

Why Do Amyloid Diseases Strike Different Tissues?

Drive to Discover: An Interview with Peter Vogt

The Latest Results for a New Theory About Fragile X Syndrome

CD1 in Prime Time

Cooperation is Key—A New Way of Looking at MicroRNA and How it Controls Gene Expression