Young TSRI Scientists Receive Grants for Clinical Projects
Young investigators Marc Arnush, Emily Chen, and Alexander R. Shikhman have won grants for pilot projects at TSRI's General Clinical Research Center.
A New Classic Arrives
Classics in Total Synthesis II by TSRI's K.C. Nicolaou and Scott Snyder is about to hit the bookstores.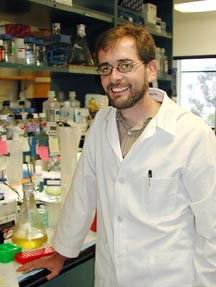 The Tail End of Integrin Activation
A paper this week describes a crucial final step in the process of integrin activation—the binding of a protein called talin.