COVID-19: Treat Disease Rapidly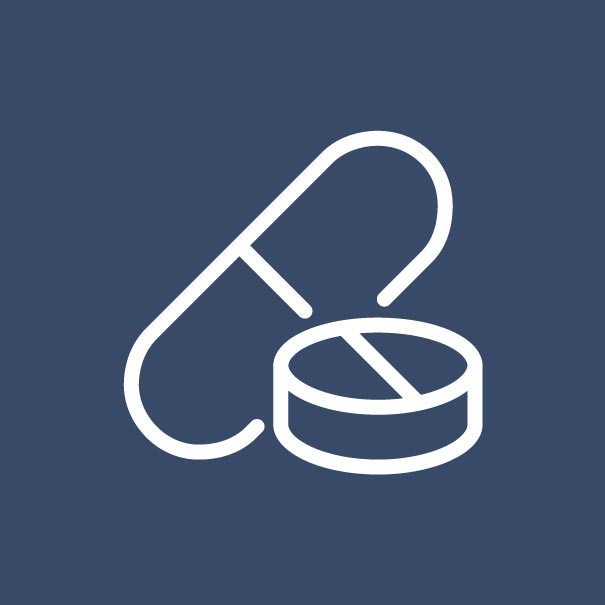 Scripps Research has mobilized its drug discovery expertise and platform technologies to develop treatments and preventatives against COVID-19. Since January, its drug discovery division, Calibr, has been working with a global network of collaborators to screen its ReFRAME drug-repurposing collection to identify medicines that can be advanced quickly into clinical trials. In partnership with leading pharma, Calibr is assembling an unprecedented collection of preclinical antiviral compounds to serve as a toolbox for discovering new viral targets, mechanisms and drug candidate repositioning opportunities for COVID-19 and future pandemics.
Front Row Lecture Series: Designing Universal Vaccines for Influenza and Coronaviruses
As the ongoing COVID-19 pandemic edges up on the onset of flu season, the need for effective vaccines for these viruses and others is abundantly clear. In this Front Row Lecture, Ian Wilson, DPhil, chair of Scripps Research's Department of Integrative Structural and Computational Biology, discusses advances in designing and developing universal vaccines that could either treat or protect people against all strains of a virus. He focuses on progress developing universal vaccines against influenza and how research on flu has paved the way for current efforts to find a pan-coronavirus vaccine.
Front Row Lecture Series: Leveraging the World's Leading Drug Repurposing Collection Against COVID-19
In the weeks and months after the novel coronavirus emerged, Calibr at Scripps Research transformed into an international hub for COVID-19 drug discovery. In this Front Row lecture, Arnab Chatterjee, PhD, shares how Calibr scientists and their many collaborators are leveraging a unique resource—the ReFRAME drug repurposing collection—to help identify safe antiviral drugs that can be rapidly advanced to patients. Learn why Calibr was especially well poised to meet the COVID-19 challenge, and how current experiences will help prepare for the next pandemic.
Repurposing existing drugs for coronavirus: Scripps Research COVID-19 updates
Calibr, the drug development division of Scripps Research, is leveraging its powerful ReFRAME drug repurposing collection to find antiviral drugs for those who have been exposed to the novel coronavirus.
Scripps Research on '60 Minutes'
"60 Minutes" highlights how scientists are using ReFRAME, an extensive library of over 14,000 small-molecule drugs shown to be appropriate for direct use in humans, in the fight against the novel coronavirus, which causes COVID-19. Calibr—the drug development division of Scripps Research—compiled ReFRAME with support from the Bill & Melinda Gates Foundation. Watch the full episode
Front Row Lecture Series: Advancing precision medicines to stop cancer, ALS, muscular dystrophy — and now, coronavirus
Chemist Matthew Disney, PhD, delivers the first pandemic edition of the popular Scripps Research Front Row lectures, via webinar. Watch as he describes his unique drug-discovery tools, now revealing new ways of attacking the RNA virus that causes COVID-19. Rather than targeting proteins, as most drugs do, Disney spent a decade developing an effective way to target RNAs involved in genetic diseases like ALS and cancer. That's proving important as the novel coronavirus spreads globally.
Probing coronavirus genetics for new points of attack: Scripps Research COVID-19 updates
One scientist's inventive tools for repairing toxic RNA now reveal ways to fight pandemic coronaviruses, which store their genetic information in RNA. Scripps Research, Florida chemist Matthew Disney, PhD, takes you inside his lab's fight against COVID-19.