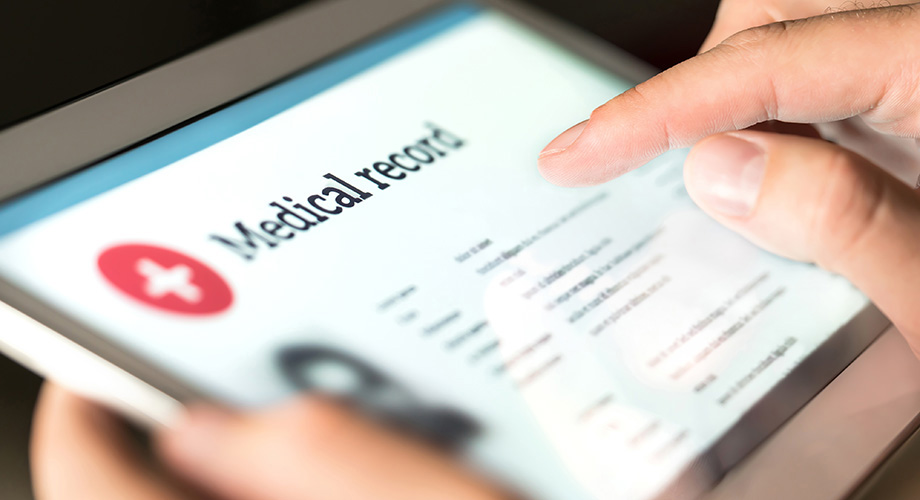 Scripps Research joins national effort to develop medical record analytics to improve COVID-19 patient outcomes
The rich data stored in electronic medical records may offer clues to better care for those diagnosed with coronavirus disease. 
June 25, 2020
---
LA JOLLA, CA — Data scientists at Scripps Research are applying their extensive expertise in informatics to a nationwide effort to enable the research community to access and analyze medical record data from patients diagnosed with COVID-19.
Electronic medical records provide a treasure trove of valuable clinical information that may provide clues to improving patient care and even predicting outcomes of the disease. By developing a centralized platform that aggregates vast amounts of clinical data from medical records into a standard format, scientists aim to provide researchers and health care providers with a resource that may help answer clinically important questions related to COVID-19 patient care.
The initiative, known as the National COVID Cohort Collaborative (N3C), is led by the National Institutes of Health and funded by the National Center for Advancing Translational Sciences. The program harnesses the extensive resources of the Clinical and Translational Science Awards (CTSA) Program and its National Center for Data to Health (CD2H).
Scripps Research is both a member of the CTSA Program consortium—forming the "Scripps CTSA hub" along with the local Scripps Health healthcare system—and part of the informatics community behind CD2H.    
"During the public health crisis brought on by COVID-19, the CTSA and CD2H networks are uniquely able to translate data into medical knowledge that could help bring this pandemic to an end," says Chunlei Wu, PhD, associate professor of integrative structural and computational biology and the Scripps Research principal investigator for CD2H. "The new N3C initiative exemplifies the shared commitment of this community to make data more open and accessible to scientists everywhere."
The platform will enable new machine learning technologies and rigorous statistical analyses to answer key questions around predicting patient responses to therapies, identifying novel drugs and treatments, and finding other indicators that may inform clinical decision making.
Wu's team is tasked with co-leading efforts to develop and deploy machine learning and other analytical tools and methods to address key clinical and translational questions.
Ali Torkamani, PhD, associate professor and director of genomics and genome informatics at the Scripps Research Translational Institute, also leads "big data" analytics projects linked to the Scripps CTSA hub.
"We're excited to bring our expertise in informatics to bear on the challenges that the novel coronavirus presents to the scientific and medical communities," Torkamani says. "We look forward to expanding the scope of our efforts across additional initiatives."
In addition to supporting the development of the N3C's analytics platform, the Scripps CTSA hub is contributing clinical, laboratory and diagnostic data to the initiative.
"Scripps Health is committed to making de-identified clinical data broadly available to the research community in order to accelerate scientific research for COVID-19," says Athena Philis-Tsimikas, MD, corporate vice president of the Scripps Whittier Diabetes Institute. "As a community health system, we play an important role in empowering scientists with information that can directly impact patient care."    
For more information on N3C, including partnering, data transfer and access, visit covid.cd2h.org. A demonstration of the platform can be viewed at ncats.nih.gov/n3c.
Additional details are also available from the Oregon Health & Science University, which houses the National Center for Data to Health, and from the National Institutes of Health.
This research is supported by the National Institutes of Health (NIH) National Center for Advancing Translational Sciences' (NCATS) Clinical and Translational Science Awards (CTSA) Program (Grant UL1TR002550). The CTSA Program's National Center for Data to Health is also supported by NCATS (Grant U24TR002306).
---
For more information, contact press@scripps.edu See More News