The Boger Group
News
Congratulations to the Boger Lab's most recent Ph.D. graduate, Chris Glinkerman, on successfully defending his thesis entitled "

The Inverse Electron Demand Diels–Alder Reactions of 1,2,3-Triazines: A Powerful Methodology for Heterocycle Synthesis"!!!

Check out the Boger Lab's recent groundbreaking synthesis of Vancomycin 3.0! Over 25,000 times more potent than its' predecessors, this superantibiotic has been hailed as the answer to antibiotic resistance by scientists and journalists alike. This has recently been in press around the globe, inlcuding major news outlets like CNN, BBC, and Science. You can read the PNAS publication of this revolutionary work here!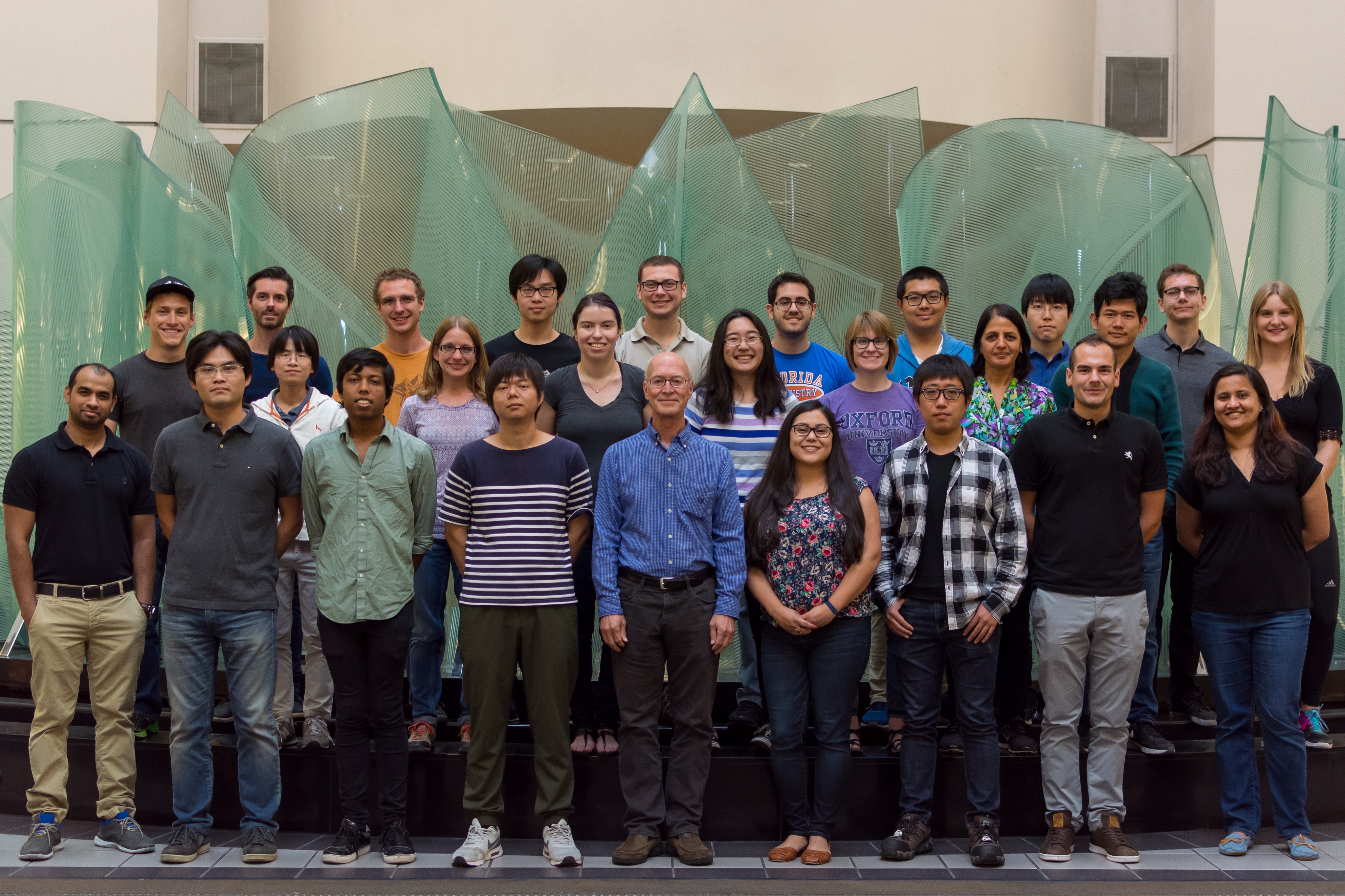 Top Row: Kevin Litwin, Christopher Gartshore, Richard Steel, Jiajun Zhang, Christopher Glinkerman, Ryan Quinones, Ceheng Tan, Yusuke Endo, Maxwell Moore; 
Middle Row:
 Ming-Hsui Yang, Elizabeth Jacobs, Jess Strull, Stephanie Zhou, Anne Kornahrens, Srijana Ghimire, Shouliang Yang,
Brittany Smolarski;

 
Bottom Row:
 Anushka Galasiti-Kankanamalage, Yuto Mifune, Vyom Shukla, Shinji Tadano, Prof. Dale Boger, Ezra Salazar, Shiwei Qu,
Aleksandar Radakovic, Shreyosree Chatterjee
Not Pictured:
 Nicholas Isley, Shaoqun Qian, Zhi-Chen Wu, Byron Boon, Yu Cai, Anindya Sarkar, Jelena Momirov, Satoshi Umezaki