Overview

The Butler Laboratory is interested in how a healthy body is maintained by metabolic homeostasis. Such research is important as the failure to maintain homeostasis due to obesity and aging is the basis for many of the diseases afflicting modern society. Many people know firsthand how difficult it is to maintain a healthy body weight when faced with an abundance of calorie-dense foods and beverages. Diseases associated with obesity such as type 2 diabetes and cardiovascular disease are already placing a heavy burden on the health care system. As obesity becomes more common and at an increasingly earlier age, the economic and social impacts on society are projected to increase. Lifestyle modifications to cause weight loss most often fail due to homeostatic processes that evolved to survive times of famine. A clear need thus exists for developing new therapies to combat obesity and obesity-related metabolic diseases.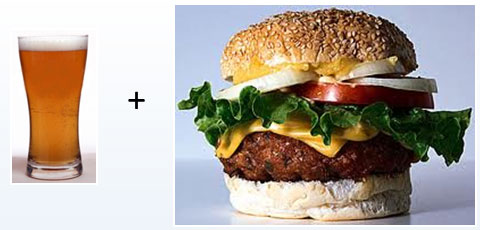 Homeostatic controls involve both feedback and pre-emptive control mechanisms. Examples of "feedback" mechanisms include the feeling of satiety to prevent overconsumption or the release of insulin to prevent hyperglycemia following meal consumption. Pre-emptive controls, where the body anticipates change and responds to minimize excursions in regulated variables like glucose are also important. Pre-emptive controls processes are, however, poorly understood at the neuromolecular level.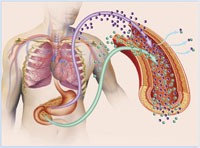 Our laboratory is interested in both mechanisms. We are studying a new peptide hormone (adropin) that is released by the liver in response to metabolic signals. Our research suggests that adropin functions to maintain homeostasis in the transition between fed and fasted conditions. Obesity in mice and humans (see figure below) is associated with falling adropin levels in the circulation. Using mouse genetics, we have observed that loss of adropin production is associated with insulin resistance and impaired glucose tolerance, which are the hallmarks of type 2 diabetes. Studies in the laboratory currently funded by Novo Nordisk suggest that treatments based on adropin may have potential for improving metabolic homeostasis in obesity.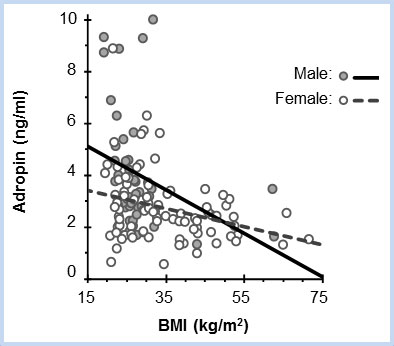 We are also investigating the melanocortin-3 receptor (MC3R). The central nervous melanocortin system is arguably the best defined pathway involved in appetite regulation. Mutations affecting the activity of this system are the leading cause of monogenic obesity, found in 3-6% of the obese population. Surprisingly little is known about the functions of MC3Rs expressed in the brain. Our research funded by National Institute of Diabetes and Digestive and Kidney Diseases suggests that this receptor plays a role in processes that are pre-emptive. MC3Rs modulating the expression of rhythms in ingestive and food-seeking behaviors and metabolism that anticipate nutrient availability. This could involve the regulation of clocks that maintain the daily rhythms in behavioral and metabolic processes. Research on the MC3R could lead to new treatment strategies for obesity-related metabolic diseases, and could also have an impact on behavioral disorders linked to abnormal circadian rhythms.