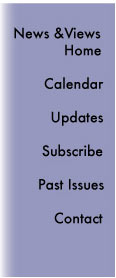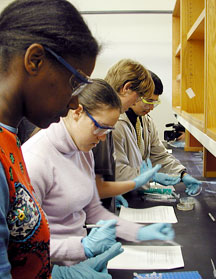 Public Access 2005
A new NIH policy goes into effect on May 2, 2005, and, if you are a scientist, it concerns perhaps every paper you will ever write again.


Visits Brighten Seniors' Day - A new volunteer program reaches out to seniors with few family members or friends.
French Charitable Trust/Wells Fargo Supports San Diego Outreach Program.
Matthew Trifilo Wins Young Scientist Award.
Ryan Shenvi Awarded Graduate Fellowship.

Why Do Amyloid Diseases Strike Different Tissues?

Drive to Discover: An Interview with Peter Vogt

The Latest Results for a New Theory About Fragile X Syndrome

CD1 in Prime Time

Cooperation is Key—A New Way of Looking at MicroRNA and How it Controls Gene Expression

Good Molecules Gone Bad: When Interferons Interfere with the Wrong Thing