Baran and Nicolaou Win Nobel Signature Award
Phil Baran and K.C. Nicolaou have won the Nobel Signature Award, a prize given by the American Chemical Society to an outstanding graduate student and his/her mentor.
Snapshot: Kellogg School's Entering Class
Thirty-six new graduate students have arrived at TSRI.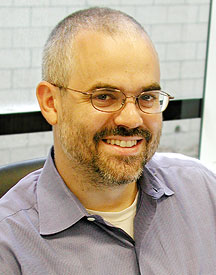 From Femtosecond Physics to Yeast Genetics

"Interdisciplinary science encourages you to look at problems in a unique way," says TSRI investigator Floyd Romesberg. "That's what attracts me to science and to Scripps."