In Brief
Eschenmoser Wins Roger Adams Award
Professor Albert Eschenmoser has won the Roger Adams Award in Organic Chemistry from the American Chemical Society. The biennial award, sponsored by Organic Reactions Inc. and Organic Syntheses Inc., is given "for outstanding contributions to research in organic chemistry defined in its broadest sense." Previous recipients include TSRI's Professor K. Barry Sharpless, who was also awarded the 2001 Nobel Prize in Chemistry.
Eschenmoser directs, together with Assistant Professor Ram Krishnamurthy, a research group at the Skaggs Institute for Chemical Biology that has contributed to the field through investigations into the chemical origins of nucleic acid structure, particularly through work on the threofuranosyl oligonucleotides (TNAs). TNA nucleotides are structurally similar to DNA and RNA nucleotides except that they contain structurally simpler 4-carbon based sugars, rather than the 5-carbon sugars ribose or deoxyribose.
The important property of TNA is that it has the capability of Watson-Crick base pairing comparable in strength to DNA and RNA. Furthermore, TNA is able to communicate by such base pairing with the natural nucleic acids and, therefore, may be a possible intermediary between RNA and earlier, simpler forms of informational molecules. Finding the simplest possible informational oligomer systems that could have formed under natural conditions is one of the goals of Eschenmoser's research group.

News&Views Salutes September 11 Commemoration
News&Views, TSRI's online weekly, joins in support of the City of San Diego's commemoration of the events of September 11, 2001. For information on local ceremonies and activities, see The City of San Diego Mayor's Office.

Participants Needed for American Heart Walk
ScrippsAssists invites TSRI, Scripps Green Hospital, and Scripps Clinic employees, volunteers, patients, family, and friends to participate in the five kilometer or one kilometer American Heart Walk, to be held on Saturday, September 21, in Balboa Park. The Heart Walk is a major fundraiser for the American Heart Association. Money is raised by walkers who collect donations prior to the walk. To receive more information, order your collection envelope, or register as a team captain, call Scripps Green Hospital Volunteer Services, tieline 354-2525 (no need to dial "9") or (858) 554-2525.

Learn How to Reduce Stress
Licenced social workers Norma Jean Deak and Diana Shimkus will hold an informational meeting on the "Mindfulness-based Stress Reduction" program on Monday, September 9, at 12:30 PM in the 3301 N. Torrey Pines Court P-1 Conference Room, in preparation for another eight-week program beginning Monday, September 23, from 6 to 8:30 PM. The informational meeting will provide details about this intensive program, which is a highly effective means for reducing stress through the use of mindfulness practices including meditation and gentle yoga. Participants will develop skills in identifying specific stressors in their lives that lead to reactivity and increased symptoms such as high blood pressure, headaches, back pain, anxiety, depression, as well as chronic illness. Group format will allow for discussion of the practices and the effect on daily life. Mindfulness practices will develop participants' inner resources to cope more effectively with life's stressors, including work, relationships, and the stress associated with medical conditions and their treatment.
United Behavioral Health covers this cognitive/behavioral group. There is usually a co-pay of $10 or $15 per group session.

Lunch&Learn: "Love, Lust, and Power"
Linda Young, assistant professor of psychology at National University, will speak on "Love, Lust, and Power: What's Going On in My Relationships," on Wednesday, September 18, from noon to 1 PM as part of the ongoing Lunch&Learn seminar series. The presentation will be held in the Beckman Building's W. M. Keck Amphitheater. For more information, contact Jan Hill, x4-2950.

TB Screenings, Hepatitis B Immunizations, and Serum Draws
On Monday, September 16, Wednesday, September 18, and Friday, September 20, personnel from Sharp Rees-Stealy Medical Group will be on-site to conduct TB screenings, Hepatitis B immunizations, and serum draws. The clinics will be conducted at the Administrative Offices (3301 North Torrey Pines Court) on the P1 level from 11 AM to 2 PM. No appointments are necessary. TB screening requires a 48 to 72 hour follow-up. Individuals receiving the TB screen on Monday will need to return on Wednesday; individuals screened on Wednesday, will need to return on Friday. Initiation of the TB screening process will not be available on Friday, but Hepatitis B immunization and serum draws will be. To learn more about these programs, see the Environmental Health & Safety Occupational Medicine web page which includes a map and patient information sheets.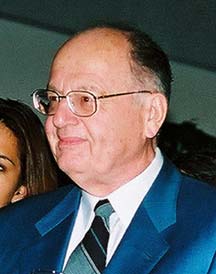 Professor Albert Eschenmoser has won the Roger Adams Award for his "outstanding contributions to research in organic chemistry."