TSRI News
Automobilia Display Pays Tribute to ICND Donors
News&Views takes look at some of the "automobilia" collectibles on display at Institute for Childhood and Neglected Diseases (ICND).
TSRI Postdoc Wins Incyte Discovery Grant
David S. Shin, a postdoctoral fellow in the laboratory of John Tainer, has won the 2001 Incyte Discovery Grant.
Snapshot: Khanh Nguyen Meet TSRI's newest employment representative.
TSRI Watch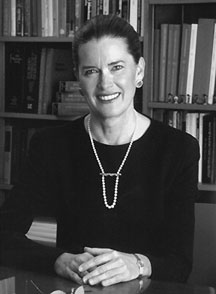 Former FDA Commissioner Becomes TSRI's Newest Board Member

Jane Henney, a prominent leader in the health sciences, has been appointed a member of TSRI's Board.