Former FDA Commissioner Becomes TSRI's Newest Board Member
By Mika Ono
At a recent meeting of The Scripps Research Institute (TSRI) Board of Trustees, Jane E. Henney, a prominent leader in the health sciences, was appointed as the newest member of the Board.
"We're very proud to welcome Jane Henney to our Board of Trustees," says TSRI President Richard Lerner. "As a talented administrator and former commissioner of the FDA [U.S. Food and Drug Administration], she brings to the Board a unique set of insights, experience, and skills."
Henney is currently senior scholar at the Association of Academic Health Centers, a national, non-profit organization dedicated to improving health by advancing the leadership of academic health centers.
From 1998 to early this year, Henney was commissioner of the FDA, whose mission is to assure the safety of foods and cosmetics and the safety and efficacy of pharmaceuticals, biological products, and medical devices within the United States. The agency has more than 9,200 employees and a budget of over $1 billion.
Other positions Henney has held include: vice president for health sciences at the University of New Mexico, deputy commissioner for operations at the FDA, vice chancellor for health programs and policy at Kansas University, interim dean of the University of Kansas School of Medicine, acting director for the University of Kansas Mid-America Cancer Center, and deputy director of the National Cancer Institute.
Henney is an elected member of the Institute of Medicine of the National Academy of Sciences, an honorary fellow of the American College of Health Care Executives, and an elected member of the Society of Medical Administrators, among numerous other awards and honors. She is an active member of several professional societies and serves on boards in both the not-for-profit and for-profit sectors.
A graduate of Manchester College and Indiana University School of Medicine, Henney has authored or co-authored more than 40 scientific papers and book chapters. Much of her research has focused on advancing therapies for cancers of the breast.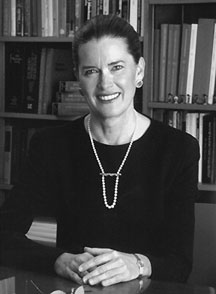 As commissioner of the FDA, Jane Henney was responsible for managing 9,200 employees and a budget of over $1 billion.