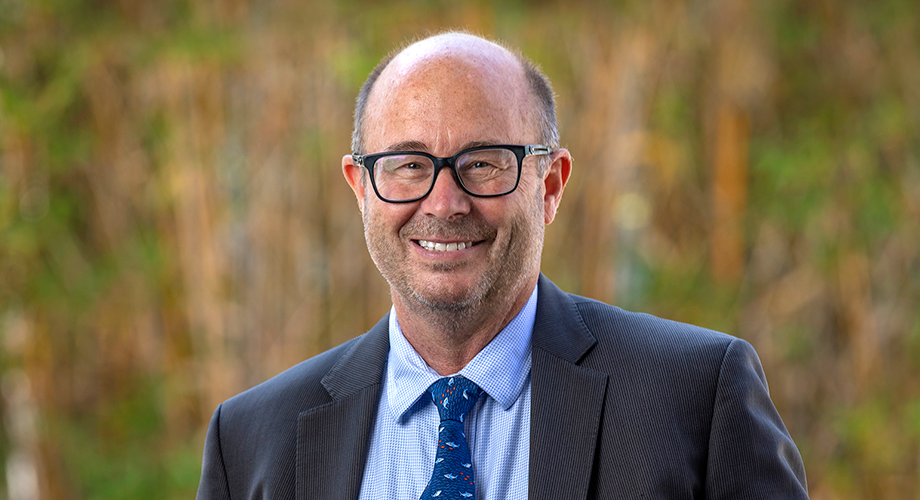 Scripps Research Professor Jeffery Kelly awarded 2023 Wolf Prize in Chemistry
Kelly receives the prestigious award for his seminal discoveries in protein-folding mechanics, including developing therapies for severe neurodegenerative and cardiovascular diseases.
February 07, 2023
---
LA JOLLA, CA — Jeffery Kelly, PhD, the Lita Annenberg Hazen Professor of Chemistry at Scripps Research, has been awarded the distinguished 2023 Wolf Prize in Chemistry. The honor recognizes Kelly's research developing therapeutic strategies that amend misfolded proteins that toxically aggregate in the body—a hallmark of many severe diseases, including Alzheimer's.  
Kelly shares this award with Chuan He, PhD, University of Chicago, and Hiroaki Suga, PhD, University of Tokyo, for "pioneering discoveries that illuminate the functions and pathological dysfunctions of RNA and proteins and for creating strategies to harness the capabilities of these biopolymers in new ways to ameliorate human diseases." 
"Receiving the Wolf Prize was a genuine surprise and is an immense privilege, especially considering all the incredible scientists who could have been chosen and who have been chosen before me," Kelly says. "I am grateful to the remarkable scientists who selected me for this award, to numerous gifted trainees in my laboratory for their creative experimental contributions, and to my Scripps Research colleagues for cultivating the discovery culture that has made me a better scientist."
In the award citation, the Wolf Foundation highlighted Kelly's work in "developing a new and clinically impactful strategy to ameliorate disease caused by pathological protein aggregation." Kelly has had a significant impact in understanding how proteins fold, misfold and aggregate in toxic quantities in the blood, the foundation noted, which leads to a host of severe diseases affecting both the cardiovascular and nervous systems.
With these key insights, Kelly and his lab have focused on translating their discoveries into therapies that can help alleviate these conditions. This includes the FDA-approved drug tafamidis (Vyndaqel® and Vyndamax®): a treatment that slows the progression of familial amyloid polyneuropathy (a neurodegenerative disease), and familial and sporadic TTR cardiomyopathy disease (a condition that ultimately causes heart failure).
Five other Scripps Research faculty members have also received the Wolf Prize in Chemistry. Just last year, professor Benjamin Cravatt, PhD, received the prize for his breakthroughs in understanding the role of proteins in biological processes and disease. The other previous institute winners are Chi-Huey Wong, PhD, Scripps Family Chair Professor; K. Barry Sharpless, PhD, Nobel laureate and W.M. Keck Professor of Chemistry; Richard Lerner, MD, former director and president of Scripps Research and Lita Annenberg Hazen Professor of Immunochemistry; and Peter Schultz, PhD, Scripps Family Chair Professor and President and CEO of Scripps Research.
"Kelly's foundational research into protein folding homeostasis and novel therapeutic discoveries have made a global impact, which this award helps showcase," says Schultz. "His pioneering, multifaceted work—which is at the intersection of chemistry, biology and biophysics—has not only transformed the scientific world, but more importantly, has shaped the lives of countless patients."
Kelly has won numerous additional awards and honors for his groundbreaking research in protein folding mechanics and multi-disciplinary therapeutic strategies. This includes the 2022 Breakthrough Prize in Life Sciences, the 2021 Royal Society Robert Robinson Award in Synthetic Organic Chemistry–SuFEx team, the Edward E. Smissman Award from the American Chemical Society and the 2016 American Institute of Chemists Chemical Pioneer Award, among many others.
Kelly earned his PhD in organic chemistry at the University of North Carolina and went on to Rockefeller University for postdoctoral work. He joined Scripps Research in 1997 and served as dean of the Skaggs Graduate School of Chemical and Biological Sciences from 2000 to 2008.
"I thank the Wolf Foundation for celebrating humankind's quest for basic scientific knowledge and for creating an awareness in young people through this award that pursuing fundamental knowledge is fun and wholesomely addictive," Kelly adds.
---
For more information, contact press@scripps.edu See More News