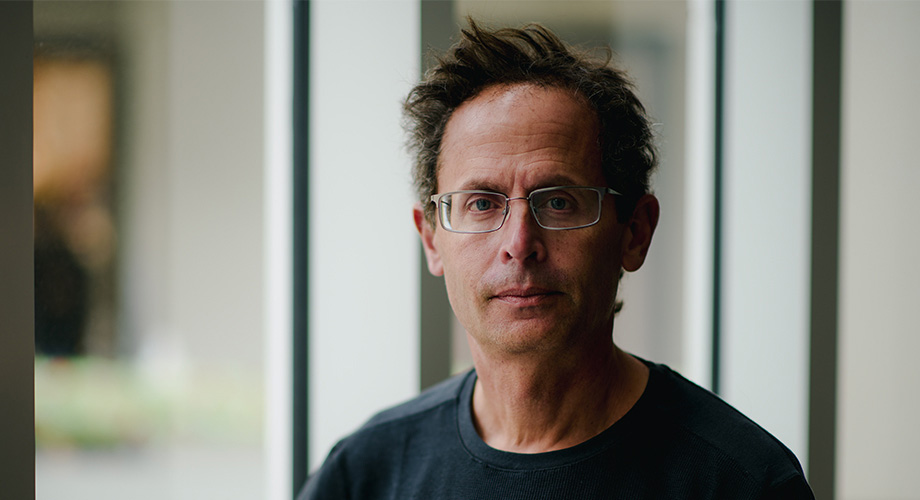 Scripps Research Professor Benjamin Cravatt awarded 2022 Wolf Prize in Chemistry
Cravatt awarded prestigious prize for breakthroughs in understanding the role of proteins in biological processes and diseases.
February 08, 2022
---
LA JOLLA, CA—Benjamin Cravatt, a professor of chemistry at Scripps Research, has been awarded a 2022 Wolf Prize in Chemistry, one of the most prestigious awards in the field.
Cravatt shares the 2022 prize with Bonnie Bassler, PhD, of Princeton University and Carolyn Bertozzi, PhD, of Stanford University for their "seminal contributions to understanding the chemistry of cellular communication and inventing chemical methodologies to study the role of carbohydrates, lipids, and proteins in such biological processes."
"It's an honor to receive the Wolf Prize, which has been awarded in the past to many of my heroes in the field of chemistry, including several of my close colleagues at Scripps and my former mentor Richard Lerner. I'm humbled to join the company of these individuals as a recipient of this year's prize," says Cravatt, the Gilula Chair of Chemical Biology at Scripps Research.
The Wolf Foundation awarded Cravatt the prize for "developing activity-based protein profiling, which has emerged as a powerful and widely used chemical proteomic strategy to characterize enzyme function in native biological systems."
The foundation added that Cravatt went on to use this approach to characterize numerous enzymes which play critical roles in human biology and disease, including in the endocannabinoid system, which consists of lipid transmitters involved in appetite regulation, pain sensation, mood, memory and other physiological processes.
Peter Schultz, PhD, the President and CEO of Scripps Research and past recipient of the Wolf Prize, notes that Cravatt has contributed both to foundational understanding of protein biology and to translational research to find new medicines.
"Ben has been in the vanguard of developing and applying activity-based protein profiling and other multidisciplinary approaches used to decipher the biological activity of proteins and identify a wide range of new drug targets," Schultz says. "This honor is much deserved, given the remarkable breadth of his contributions to chemical biology, proteomics, enzymology, and drug discovery." 
Cravatt's research has focused on understanding the roles that proteins play in human physiological and pathological processes, leading to the identification of novel therapeutic targets and drugs for a wide range of diseases.
His team also developed and applied new technologies that creatively bridged the fields of chemistry and biology to solve biomedical problems. This multidisciplinary approach enabled him to study protein activity at a large scale and discover functions of many critical enzymes, as well as drug candidates targeting these proteins, including those linked to human cancers, neurological disorders and the endocannabinoid system.
Cravatt received a BS in biology and a BA in history from Stanford University and went on to earn a PhD from Scripps Research in 1996. He joined the Scripps Research faculty in 1997.
---
For more information, contact press@scripps.edu See More News