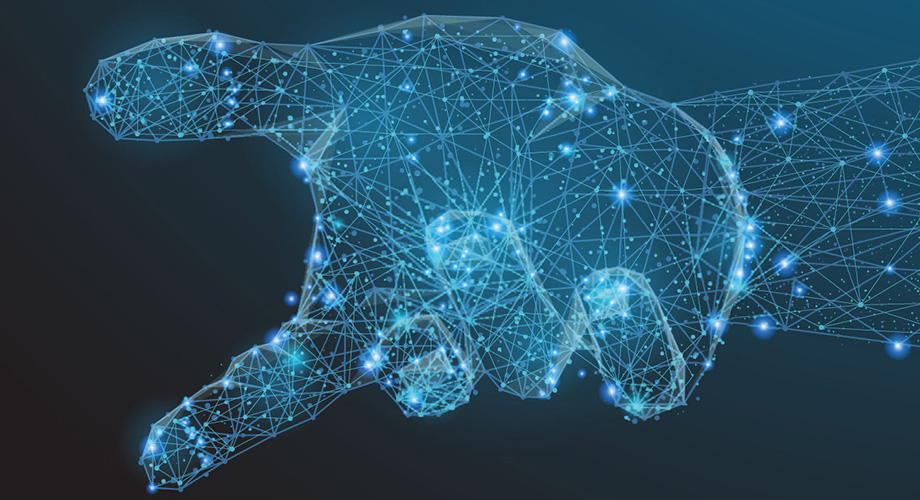 UK National Health Service launches Topol Program for Digital Fellowships in Healthcare
Program supports workforce training recommended by Eric Topol, MD, in an independent review of the digital future of the National Health Service
February 26, 2019
---
LA JOLLA, CA — The National Health Service (NHS) of the United Kingdom has announced the launch of the Topol Program for Digital Fellows, an initiative to train clinical staff in specialist digital skills, including the use of digital technologies, while giving clinicians enough time outside of the clinic to receive dedicated training for a digital future.
The fellowship program follows recommendations laid out in the recently released Topol Review, an independent review headed by Eric Topol, MD, executive vice president of Scripps Research, to prepare the NHS workforce to deliver the digital future of healthcare.
The Topol Review resulted from a two-year assessment of the UK's health system and offers a roadmap for the NHS staff to make the most of innovative technologies such as genomics, digital medicine, artificial intelligence and robotics to improve services. This evolution of the country's health system will involve implementing these technologies at a faster pace and on a greater scale than anywhere else in the world.
"It was an honor to be part of this effort, and the UK is to be applauded for its forward-looking, proactive approach to planning for the coming sea change in health technologies," says Topol. "The NHS is taking an important step in the right direction by taking this new set of tools that are unquestionably having a dramatic effect on healthcare's future, and starting to plan how to use them effectively, and in a way that truly benefits patients."
Topol, who is a cardiologist and founder and director of the Scripps Research Translational Institute, is a pioneer of individualized medicine, whose research melds genomics, digital medicine and artificial intelligence.
Facilitated by Health Education England, the Topol Review outlines "how technological developments are likely to change the roles and functions of clinical staff in all professions over the next two decades to ensure safer, more productive, more effective and more personal care for patients." It also highlights the importance of training, emphasizing that all NHS staff need digital and genomics literacy.
The review maintains that "within 20 years, 90 percent of all jobs in the NHS will require some element of digital skills." Rather than replacing healthcare professionals, Topol and the Review Board suggest that these technologies will augment them, freeing them to focus on the care of patients.
The Topol Program for Digital Fellows provides £500,000 to support 20 new digital fellowships that will enable clinical staff to pursue training in informatics and digital health to develop specialist digital skills.
---
For more information, contact press@scripps.edu See More News