Announcements 2015
Select Year: 2018 - 2017 - 2016 - 2015 - 2014 -  2013  -  2012  - 2011 -  2010
2015 Stem Cell Action Advocacy Award
Presented at the World Stem Cell Summit, Atlanta, December 10, 2015
Advocacy Award: Jeanne Loring, PhD: 
Dr. Loring is a bold and outspoken advocate, educator and gifted scientist.
Her research team studies genomics and epigenomics of hESCs and iPSCs. As part of the "Frozen Zoo" project her lab generated the first reprogrammed cells from endangered species. Her translational projects include stem cell applications for Parkinson's disease, multiple sclerosis, autism, and Alzheimer disease.  Under her guidance, her lab is creating collections of cell lines for disease modeling and ethnicity-associated drug toxicity studies.
Jeanne is also involved in the societal issues associated with stem cell research, including the bioethics of stem cell generation and clinical use, the legal implications of stem cell patents, and educating the public about the dangers of unregulated stem cell treatments. She has served on the ethics boards of Merck KGaA and the Bill and Melinda Gates Foundation and is a long-standing member of the GPI Science Advisory Board.
________________________________________________________________
2015 Stem Cell Person of the Year Award  
Presented by The Niche, an influencial online stem cell forum, November 12, 2015
Stem Cell Person of the Year: Dr. Loring came out as the winner for her exceptional contributions in 2015 and throughout her many years in the field.
She not only has made numerous advances scientifically, but also gone the extra mile in many respects as an advocate and educator.Her scientific contributions include outstanding research on human stem cells and in particular in stem cell epigenetics. See her publications on GoogleScholar.  
She has been a great mentor to her trainees. You can visit her lab page here.  She has also been a creative leader in producing IPS cells from endangered species an area with huge potential ecologically and at a societal level in terms of preventing extinctions.  
Jeanne has mobilized patient advocates and catalyzed exciting work in the clinical pipeline in a number of areas including most prominently in the last few years for Parkinson's Disease. ________________________________________________________________
2015 Stem Cell Awareness Day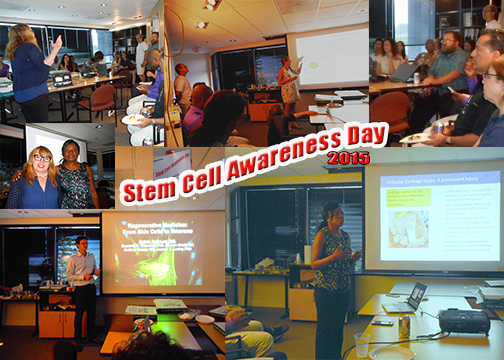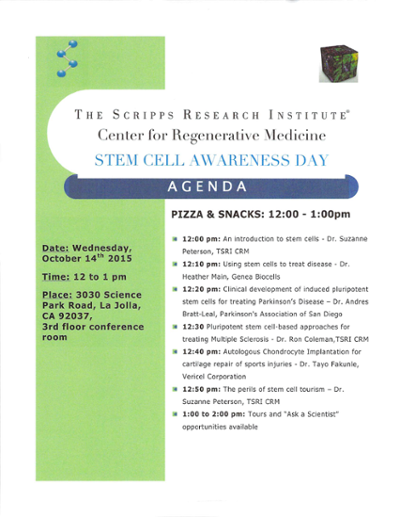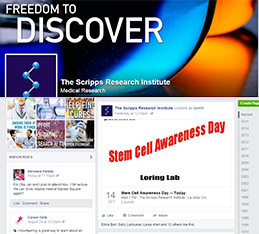 ________________________________________________________________
The Scripps Research Institute presents A Summit4StemCell Film
When: THURSDAY, JULY 30th, 2015 - 4:30-6:30 PM
Where: TSRI AUDITORIUM - 10620 John Jay Hopkins Drive - San Diego, CA 92121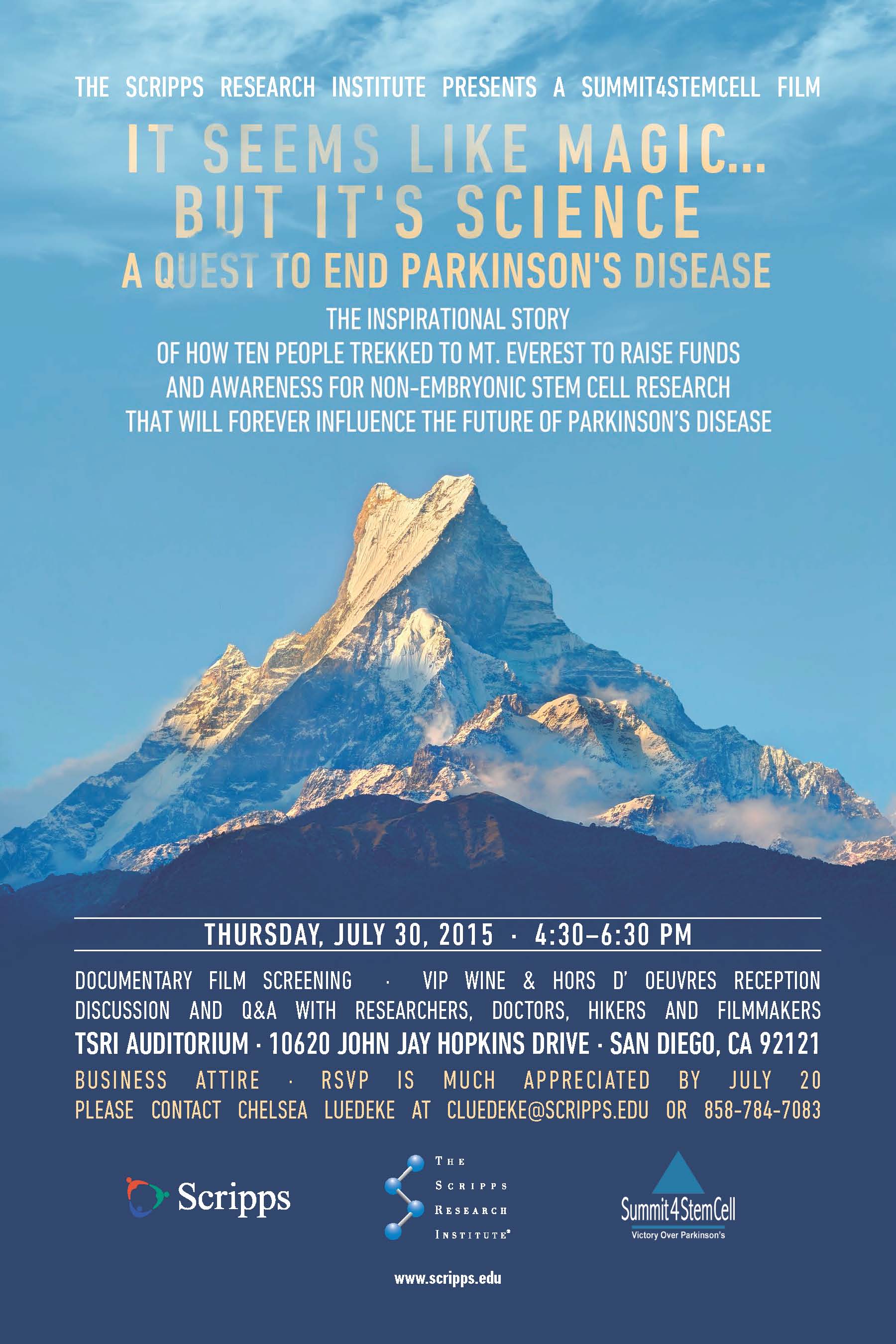 _______________________________________________________________
Autism Speaks 
When:   Friday, May 15, 2015  7:30-9:30 pm
Where: Squatters Pub Brewery 147 W. Broadway,  Salt Lake City, Utah
http://www.squatters.com/
more info...
________________________________________________________________
The Stephen F. Heinemann Seminar in Neuroscience
Maria Talantova, M.D., Ph.D.   (Representing the Lipton Lab)
"Down Syndrome In Human Neuronal Cell Models"
When:  Friday 27, 2014  | 9:30pm
Where: Building 7; Upstairs Conference Room (#7254)
Hosts:  Dr. Dongxian Zhang & Dr. Stuart Lipton
________________________________________________________________
Contact:   Yvette Villegas | yvillegas@sanfordburnham.org | 858.795.5157