Student Research Internships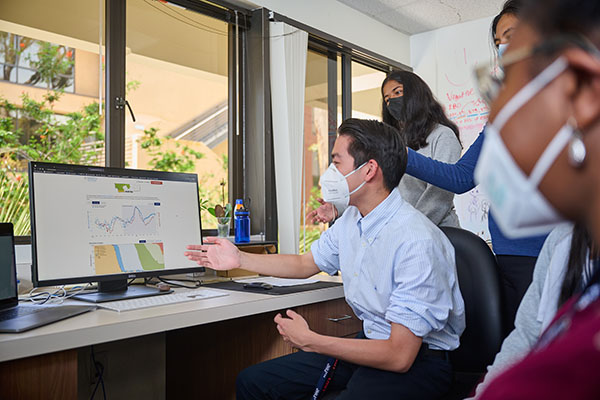 The Scripps Research Translational Institute (SRTI) promotes cutting-edge translational research, focused on personalized health care through the genomic, proteomic and metabolomic correlates of health and disease. We additionally seek to advance personalized medicine through research incorporating mobile health (mHealth) monitoring of individuals' symptoms and physiology.

We offer two internship programs. The Student Research Internship Program is a 10-week summer program designed for high school, undergraduate, graduate and professional students. The primary goal is to equip students interested in health sciences, statistics, and computational/computer science to become future leaders in the realm of translational medical research. 

The Medical Student Research Internship Program welcomes medical student research interns to immerse themselves in an 8-week summer program which includes designing and conducting a unique research project, participation in translational science seminars, involvement in an intern journal club, engagement in faculty round table discussions, and valuable clinical exposure under the mentorship of a physician-scientist.
Student Research Internship Program
Medical Student Research Internship Program
Contact