RNA: From Biology to Drug Discovery
December 5, 2019 | Jupiter, Florida
Basic understanding of RNA biology has accelerated recently as the role of RNAs in disease has become clearer. Approaches to designing effective and selective RNA-focused therapeutic strategies have followed, and are showing great promise, opening diseases once deemed "undruggable" to potential treatment strategies.
The objective of Professor Matthew Disney's inaugural "RNA: From Biology to Drug Discovery" symposium is to provide an opportunity for Scripps Research's graduate students, postdoctoral fellows, faculty and neighboring scientists to hear and engage with world-class scientists in the field of RNA therapeutics.
The symposium will be held in the Rodney B. Fink Auditorium of the Jupiter, Florida campus located in Palm Beach County, and it will include a lunchtime poster session to which all symposium registrants are welcome to submit an abstract.
For further questions pertaining to this event, please contact Kathleen O'Brien at kobrien@scripps.edu or (561) 228-2240.
---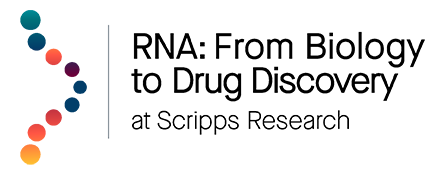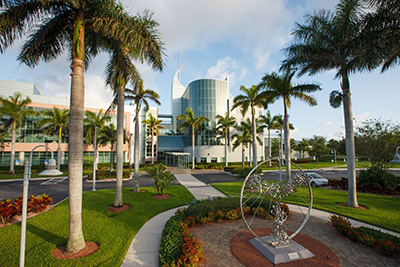 Date:  
Thursday, December 5, 2019
8:15 a.m. - 5:15 p.m.
Location:
Rodney B. Fink Auditorium 
120 Scripps Way 
Jupiter, FL 33458
---
Speakers
Symposium registrants will have the opportunity to present their research at a lunchtime poster session. Participants can either email their 250-word abstract (not including title, authors, and institutional affiliations) to Kathleen O'Brien at kobrien@scripps.edu, or they can choose to submit it using the form below.
Kathleen O'Brien
Department of Chemistry - Disney Lab
Scripps Research
(561) 228-2240 | Email