Flow Cytometry
The Flow Cytometry Core Facility is home to a variety of fluorescence-based analytical and sorting cytometers, as well as a skilled staff who can offer services, training, insight, and support.
Research applications of flow cytometry include:
Multi-color Immunophenotyping
High-Speed Cell Sorting
Plate-based Screening
Functional Cellular Assays
Assay Design Support
Introductory Flow Training 
Please read below to learn more about the services offered.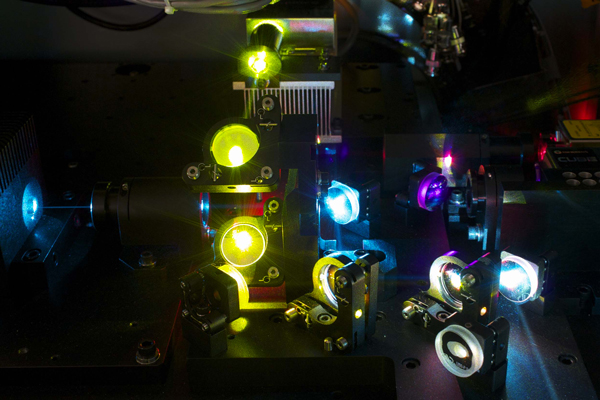 Instruments
Reservations
Resources
Events
Pricing
Contact/Staff
---
FLOW CORE STAFF
Our core facility staff is happy to help you with any questions or concerns you may have. Please direct all inquiries about facility instruments or services to our main email address, flowstaff@scripps.edu or our main phone number, (858) 784-8396. Our email address will reach all of our staff members, so that any one of us may help you as quickly as possible.
ACCESSING OUR LAB
Visitor parking is located in Lot 4 (toward the center of the map). During normal business hours a parking permit is required. Obtain a permit from a Scripps Research security staff-member stationed at the entrance to that parking lot and park in an available space. Do not enter the hospital patient parking lot or you will be required to pay for parking.
Enter the Immunology & Microbial Science Building through the breezeway to the south (left on the map) of Lot 4. If the door is locked, use the call box located to the left of the front entrance. The call box allows us to buzz you in. Sign in at the front desk and take the elevator in the northwest corner (top-right of the building according to the map) to the first floor. The elevator near the front desk does not reach our facility. On the 1st floor you will find the Flow Cytometry Core Facility in room R12.
Click here for campus map