Biophysics and Biochemistry Core
La Jolla, California Campus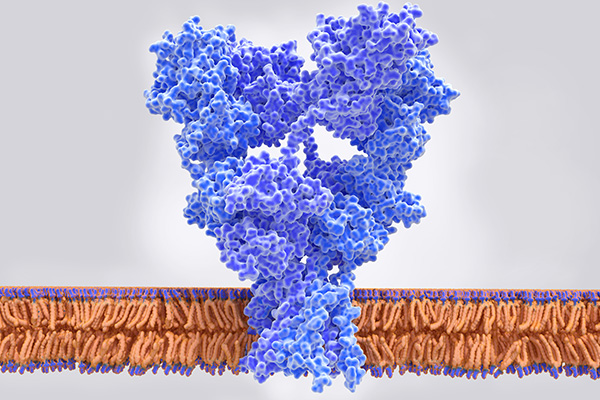 The Biophysics and Biochemistry (B2) Core Facility is home to a variety of equipment, as well as a skilled staff who can offer services, training and support.
Research applications include:
Measurement of hydrodynamic properties of macromolecules
Determination of molecular oligomerization and stoichiometry
Secondary structure analysis of proteins, peptides, and RNA
Molecular size and shape measurements
Fluorescence signal
Molecular interaction measurements
Gel and western-blot imaging and analysis
And much more…..
Instruments Include
Analytical Ultracentrifugation (AUC: Optima XLI)
Dynamic Light Scattering (DLS: Wyatt Dynapro Nanostar)
Circular Dichroism (CD: Jasco J815)
Fluorescence (Cary Eclipse)
Absorbance (Cary100 UV-vis)
Analytical Size Exclusion Chromatography (SEC: Biologic + Enrich SEC 70/650 columns)
Isothermal Titration Calorimetry (ITC: MicroCal ITC200)
Bio-Layer Interferometry (OctetRed96)
Surface Plasmon Resonance (SPR: Biacore3000 and More)
MicroScale Thermophoresis (MST: Monolith)
Stopped-Flow Spectrometry (SF: AP SX20)
Phosphor and Fluorescence Imaging (Typhoon 9410)
Western-Blot and Gel Documentation System (Biorad Chemidoc MP Touch)
Gel Electrophoresis (Various)
Gradient Collector (ISCO)
The B2 core is always looking to expand its instrument inventory. Please contact core personnel if you have equipment you think would make a good addition to this core. 
All equipment can be scheduled in person at the B2 Core facilities. Most equipment reservations must be cancelled within 24 hours to avoid fees. Please contact core personnel for more information.
Equipment pricing will be based on either a per-hour usage, or full-day fees. Initial equipment usage will require some training, with an associated minimal training fee. 
J Hammond, PhD
Scientific Director
hammondj@scripps.edu
B2core@scripps.edu
(858) 784-8493
Location
Scripps Research, California Campus


Skaggs Institute (Molecular Biology Building)




10596 North Torrey Pines Road, MB 117




La Jolla, CA 92037