IAVI's Neutralizing Antibody Center at Scripps Research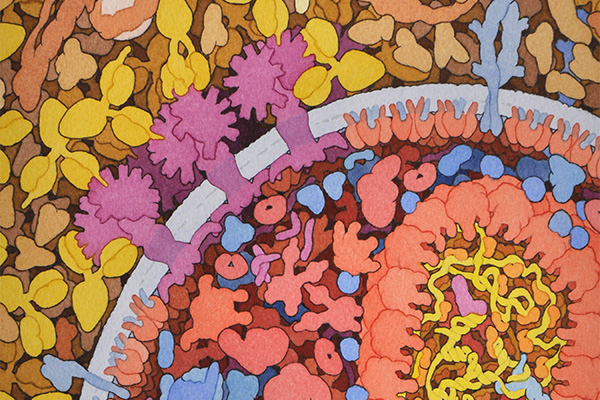 Scripps Research and the International AIDS Vaccine Initiative (IAVI) have opened the world's first center dedicated to solving what is perhaps the most pressing problem in the field of AIDS vaccine research: eliciting antibodies that neutralize a broad range of HIV strains, known as broadly neutralizing antibodies (bnAbs).
Located on Scripps Research's La Jolla, California campus, the HIV Neutralizing Antibody Center brings together leading specialists—including structural biologists, computational biologists, immunologists and protein chemists—to work collaboratively on the problem. The center also serves as the scientific headquarters of IAVI's Neutralizing Antibody Consortium (NAC), which seeks to decipher, in atomic detail, how various bnAbs work and to tap that information to devise an effective AIDS vaccine.
Scientific projects at the center and across the consortium are supported by an industrial project management structure. This ensures that all work conducted by laboratories working on the problem is closely coordinated, that core resources are in place and the data generated by different laboratories can be validly compared. The center coordinates its activities closely with partnering research centers around the globe, including those in sub-Saharan Africa, the AIDS Vaccine Design and Development Laboratory in Brooklyn, IAVI's Human Immunology Core Lab in London, and collaborating laboratories of India's Department of Biotechnology.
Related News
International AIDS Vaccine Initiative
Scripps Research