Scripps Research Collaborative Innovation Fund
The Scripps Research Collaborative Innovation Fund is designed to catalyze new foundational research that could lead to paradigm-shifting scientific breakthroughs and lay the groundwork for critical technological advances.
Three multidisciplinary research teams have been named inaugural recipients for 2022. 
The first of this year's winners are chemists Ahmed Badran, PhD, and Jin-Quan Yu, PhD, who are collaborating on a research project entitled "Bioinspired metallocatalysts through site-directed proteogenic Pd recruitment." Their work will focus on bridging the speed and control afforded by enzymes with the reaction scope of synthetic catalysts, enabling the creation of new chemical structures at large scale and low cost. Together, the team will deliver artificial metalloenzymes that will enable drug discovery and biofuel generation, offering a more sustainable future for medicine and energy.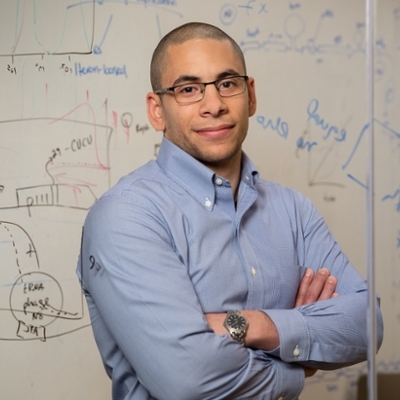 Ahmed Badran, PhD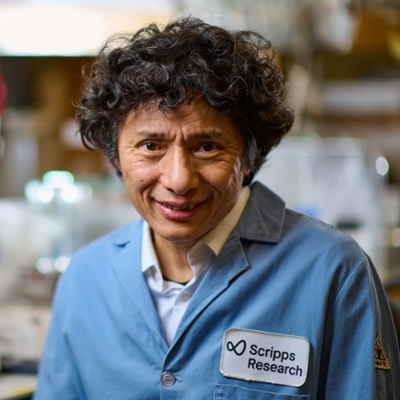 Jin Quan-Yu, PhD
---
The fund's second winning team includes Xin Jin, PhD, in the Department of Neuroscience, and Ilia Droujinine, PhD, in the Department of Molecular Medicine. Their project, entitled "Functional IN-vivo Discovery of Receptors (FINDR) to de-orphan secreted signaling proteins," will map the elusive cellular circuits behind interorgan communication. At the interface of genomics and physiology, the versatile technology developed by Jin and Droujinine will uncover new relationships between receptors and their messenger molecules, providing much-needed insight into systemic diseases such as diabetes, obesity and high blood pressure.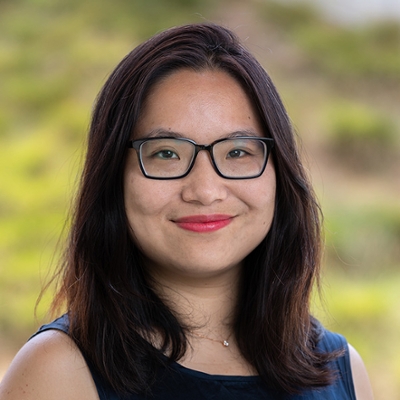 Xin Jin, PhD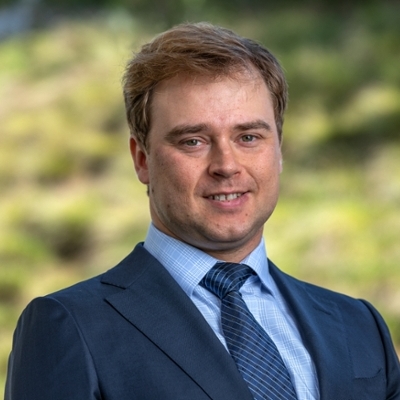 Ilia Droujinine, PhD
---
The final recipients of the fund are neuroscientist Li Ye, PhD, and chemist Phil Baran, PhD. Their research program, entitled "An electrochemical strategy toward spatially resolved pharmacology," will solve the current limitations in visualizing reversible drug-target interactions in living organisms. Using electrochemistry in vivo, the Baran and Ye labs will image target-bound drugs in the central nervous system with precise spatial resolution, transforming our understanding of drug efficacy and potential side effects.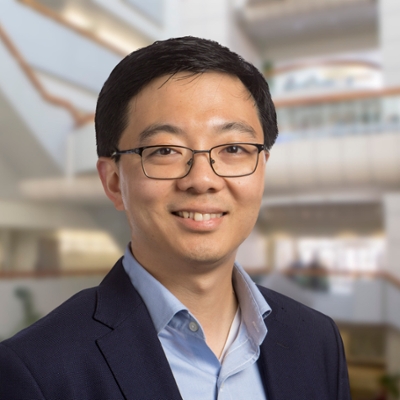 Li Ye, PhD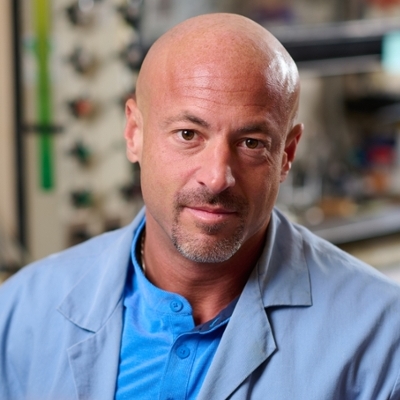 Phil Baran, PhD
The Scripps Research Collaborative Innovation Fund has been established to address the challenge that truly innovative, high-risk, high-reward science faces in securing financial support at its inception. Based on understanding that: 1) such projects are best recognized by world-class innovators, 2) opportunity is amplified by seed funding provided to these worthy projects, and 3) correctly applied, funding can catalyze valuable productive research at the underfunded interfaces of scientific disciplines, the Collaborative Innovation Fund is designed to catalyze the next wave of innovation at Scripps Research, drawing on the momentum of its current environment and talent.
The Collaborative Innovation Fund recognizes that high-risk, high-reward basic research projects may lie at the intersection of disciplines and involve partnership of two or more research laboratories on the Scripps Research campus. The Fund anticipates it will provide the requisite seed funding to launch such projects from initial concept (i.e., preliminary data are not expected) to sufficient maturation for successful competition for more traditional sources of funding.
The Collaborative Innovation Fund operates under the supervision of a Senior Advisory Board (SAB), which will prioritize basic research projects that have high potential to substantially advance technological innovation, advance new applications for emerging technology, transform applicability of existing technology, and combine complementary methods at the interfaces of different disciplines to address fundamental problems with potential for high scientific impact.
Research funding will be deployed through internal grant competition cycles. Each grant cycle will distribute 2-3 grants of $450,000-750,000 each over a duration of three years (inclusive of indirect costs).
Senior Advisory Board
Tom Daniel (founder)
Ben Cravatt
Ardem Patapoutian
Peter Schultz
Lisa Stowers
Travis Young
Jin-Quan Yu
Each individual or team application must be led by tenured or tenure-track faculty at Scripps Research.
Applicants are required to submit a Letter of Intent (following a provided template), which will be reviewed by the Collaborative Innovation Fund SAB. Proposals must be exceptionally innovative in nature. Due to the focus on novelty and innovation, preliminary data are not required.
Following review, the SAB will select finalists and invite full proposals from selected candidates. Awarded teams will be expected to give annual presentations on research progress and submit a final report at the end of the grant term.
Questions about the Fund or application process can be directed to Mary Wang (Sr. Director, Strategic Planning).
Letter of Intent Template:
Complete the provided template, which includes:
PI Information
Project Description
Innovation Statement
Project Proposal Template:
If invited to present a full proposal, a template will be provided, which includes:
Background and Rationale
Project Objective and Impact
Study Plan
Budget Narrative
Budget Template:
If invited to present a full proposal, a template will be provided for the anticipated grant expenditures and justification.
Grant funding can be used to support the following project elements:
Training and training-related expenses (preferred)
Capital expenditures (preferred)
Research
PI effort (no minimum requirement)
Grant funding cannot be used to support:
Subcontracts
Outside collaborators