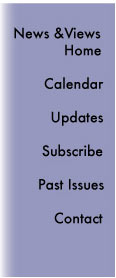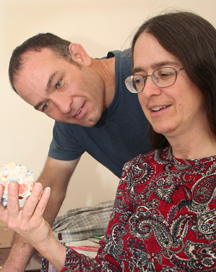 Researchers Shed Light on Immune System Suppression - Work from the Oldstone lab could aid the development of new treatments for such conditions as HIV, measles, and tuberculosis.


Office of Career and Postdoc Services Welcomes Feedback - Results from a recent survey suggest improvement in overall satisfaction with the postdoctoral training experience, and the Office of Career and Postdoctoral Services continues to collect comments.

Bruce Beutler Elected to Institute of Medicine
Albert Eschenmoser Wins Karrer Medal
Valery Fokin Wins Synthetic Organic Chemistry Award



In Memoriam: Ernest Beutler (1928 — 2008)

Scripps Research and IAVI Launch World's First Dedicated HIV Neutralizing Antibody Center

Exploring "Molecules That Changed the World"

Team Reverses Huntington's Disease Symptoms in Mice

Scripps Research Receives Record Federal Grant of More than $80 Million

Probing the Proteome

New Study Solves Structural Mystery of Cellular Protein Transpor

The Globalist

Scientists Reveal Critical Structure from Ebola Virus