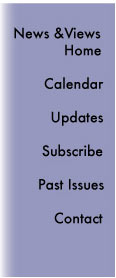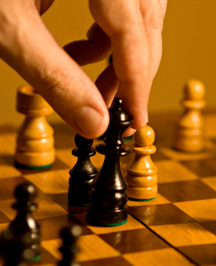 In Memoriam: Daniel Koshland, Jr. (1920-2007) - Daniel Koshland, Jr., noted biochemist and long-time supporter of the Scripps Research Kellogg School of Science and Technology, died July 23. Koshland had recently given $100,000, establishing the Koshland Graduate Fellowship in Enzyme Biochemistry.
Renowned Chemist Roy Periana Joins Scripps Florida - "Professor Periana's expertise will add substantial value to our ongoing efforts in developing more efficient synthetic methodologies in chemistry," says Scripps Research President Richard Lerner.
Scripps Research Forms Department of Chemical Physiology - Benjamin Cravatt will chair the new department.

Stephen Crocker Wins Career Transition Fellowship
Jeremy Richter Awarded Perkin Medal Scholarship

From Science to Medicine: An Interview with Eric Topol

Memento: Exploring the Mysteries of Memory

Team Awarded $17 Million Grant to Develop Therapeutic Use of Adult Stem Cells to Treat Eye Diseases

Scripps Research Holds 15th Commencement

Understanding Atherosclerosis as "Inflammation Gone Bad"

Mixing Basic and Applied Research: An Interview with John Cleveland

On Genetics: An Interview with Bruce Beutler

Playing to Win: An Interview with Ian Wilson on Project Checkmate