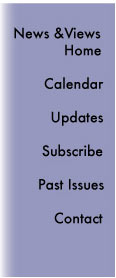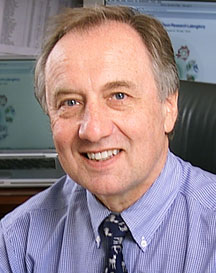 Scripps Research Team Unravels Drug Target for Parasitic Diseases - Findings from the Wentworth lab could enable the development of new treatments for Chagas' disease and African sleeping sickness.
New Fellowships Provide Mentored Teaching Experience - "We're excited to launch this partnership with USD," says Professor and Associate Dean James Williamson, on the new Joint University of San Diego-Scripps Training Program (JUST).



Making Life Difficult For Viruses

A Place Called Discovery

Scripps Research Team Dramatically Simplifies Synthetic Production of Potential Pharmaceuticals

Forty Years Young

The Joy of Measurement

The Mountaineer

Team Discovers a Chemical Pathway that Causes Mice to Overeat and Gain Weight

Compounds Show Significant Promise Against Potential Bioweapon Toxins

Study Reveals New Activation Mechanism for Pain Sensing Channel



Playing to Win: An Interview with Ian Wilson on Project Checkmate - News&Views speaks with Scripps Research Professor Ian Wilson about the latest developments in Project Checkmate, a collaboration with IBM to develop methods to anticipate, manage, and contain infectious diseases—most notably "bird flu."