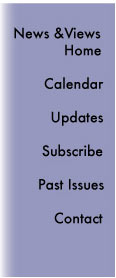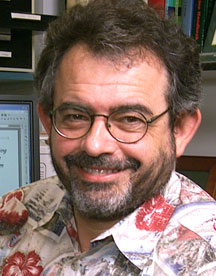 Scientists Identify New Regulatory Mechanism for Critical Protein Signaling Domain - Unexpected findings from the Sauer lab offer insight into T cell development and possible therapies for immune disorders.
Team Reveals Major Role for Novel Neurotransmitter System in Regulating Drug Intake - A new study by the Parsons lab could expand potential targets for intervention in alcohol and heroin addiction.


Scripps Florida Forms Molecular Therapeutics Department - "We will recruit faculty to the Department of Molecular Therapeutics capable of utilizing the advanced drug discovery technology at Scripps Florida," says Chair Patrick Griffin.
Francis Chisari Wins Distinguished Scientist Award
Charles Surh Honored with Ho-Am Medicine Prize
Free Public Lecture: "Current Research and Developing New Treatments for Cardiovascular Disease, Stroke, Alzheimer's, and Arthritis"


Scripps Research Team Dramatically Simplifies Synthetic Production of Potential Pharmaceuticals

Forty Years Young

The Joy of Measurement

The Mountaineer

Team Discovers a Chemical Pathway that Causes Mice to Overeat and Gain Weight

Compounds Show Significant Promise Against Potential Bioweapon Toxins

Study Reveals New Activation Mechanism for Pain Sensing Channel