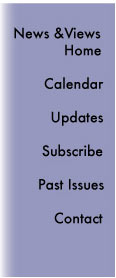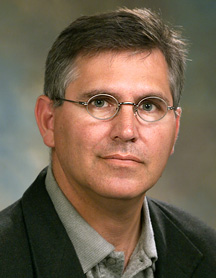 Ceremony Dedicates Scripps Florida Campus - "We are honored to have with us today to share in this celebration Palm Beach County Commission Chair Addie Greene, former Governor Jeb Bush, and Governor Charlie Crist," said Scripps Research President Richard Lerner.


Scripps Research Racks Up Stars from Charity Navigator - Charity Navigator again awards Scripps Research four stars, the highest possible rating.

Paul Schimmel Wins Stein and Moore Award
Kellogg School Hosts Prospective Students
Watch Sydney Brenner's Talk (Again) Online

Team Discovers a Chemical Pathway that Causes Mice to Overeat and Gain Weight

Compounds Show Significant Promise Against Potential Bioweapon Toxins

Study Reveals New Activation Mechanism for Pain Sensing Channel

Study Reveals New Function of Protein Kinase Pathway in Tumor Suppression

Combination Therapy Obliterates New Vessel Growth in Tumors and Retinopathy

Study Questions Need for Potential Vaccine Additive



The Joy of Measurement - "We're big believers in the technology [of mass spectrometry], its power and potential," says Professor John Yates. "So we take a lot of satisfaction from the fact that others are now seeing what we always knew was there."